XX series headphones
JVC HA-FX33XM Xtreme Xplosive Bass In Earphone
SKU:

Category:

Headphone, JVC, Wired
In-Ear headphone with remote and mic The product is crafted from aluminium to create deep bass, powerful and vibrant quality sound.
New XTREME XPLOSIVES headphones with remote & mic.

10mm Neodymium driver unit, carbon diaphragm for ultimate bass sound.

Metallic body for minimizing unwanted vibration.

Tough rubber protectors for body durability.

In-line 1 button remote & mic for iPhone/iPad/ Android / Blackberry.

Ergonomically designed for maximum comfort.
Play frequency band: 5Hz ~ 25,000 Hz
Output sound pressure level:104 dB / 1 mW
Maximum permissible input: 200mW (IEC ※)
Impedance: 16Ω
Cable: OFC about 1.2 m (Y-type), φ3.5mm 24 gold-plated 4-pole with a stereo mini plug
Accessories: Silicon earpiece S, M, L Cable management carrying case
Weight (not including cable): About 6.2g
Related Products
Wireless Headphones
Quick View
{"id":4198678134865,"title":"JVC HA-S20BT Bluetooth Wireless On Ear Headphone","handle":"jvc-ha-s20bt-bluetooth-wireless-on-ear-headphone-blue","description":"\u003cdiv style=\"text-align: left;\"\u003e\n\u003ch5\u003e\u003cspan\u003eDescription\u003c\/span\u003e\u003c\/h5\u003e\n\u003c\/div\u003e\n\u003cdiv style=\"text-align: left;\"\u003e\u003cimg src=\"https:\/\/cdn.shopify.com\/s\/files\/1\/2311\/1985\/files\/1_0b013e08-0f5d-432d-9fbc-bd4ecb065010.png?v=1587309158\" style=\"float: none;\"\u003e\u003c\/div\u003e\n\u003cdiv style=\"text-align: left;\"\u003e\u003cimg src=\"https:\/\/cdn.shopify.com\/s\/files\/1\/2311\/1985\/files\/3_b5f8f9c5-f60a-42f1-9533-d87a4a525866.png?v=1587309196\" style=\"float: none;\"\u003e\u003c\/div\u003e\n\u003cdiv style=\"text-align: left;\"\u003e\u003cimg src=\"https:\/\/cdn.shopify.com\/s\/files\/1\/2311\/1985\/files\/2_9417c65c-e6b1-4f43-aa6f-8a35f2224206.png?v=1587309254\" style=\"float: none;\"\u003e\u003c\/div\u003e\n\u003cdiv style=\"text-align: left;\"\u003e\u003cimg src=\"https:\/\/cdn.shopify.com\/s\/files\/1\/2311\/1985\/files\/4_a3338c0a-46b7-4b1a-acaa-bbb42521e28e.png?v=1587309294\" style=\"float: none;\"\u003e\u003c\/div\u003e\n\u003cdiv style=\"text-align: left;\"\u003e\u003cimg src=\"https:\/\/cdn.shopify.com\/s\/files\/1\/2311\/1985\/files\/5_61a47fd5-704c-4576-bb00-0a43af7cf3ef.png?v=1587309333\" style=\"float: none;\"\u003e\u003c\/div\u003e\n\u003cdiv style=\"text-align: left;\"\u003e\u003cimg src=\"https:\/\/cdn.shopify.com\/s\/files\/1\/2311\/1985\/files\/6_7cab8867-d4ab-46f8-b389-6d0235800551.png?v=1587309373\" style=\"float: none;\"\u003e\u003c\/div\u003e\n\u003cdiv style=\"text-align: left;\"\u003e\u003cimg src=\"https:\/\/cdn.shopify.com\/s\/files\/1\/2311\/1985\/files\/7_776f7e0e-0502-4906-8bfb-dc7d5a3432cb.png?v=1587309409\" style=\"float: none;\"\u003e\u003c\/div\u003e\n\u003cdiv style=\"text-align: left;\"\u003e\u003cimg src=\"https:\/\/cdn.shopify.com\/s\/files\/1\/2311\/1985\/files\/15.png?v=1587309446\" style=\"float: none;\"\u003e\u003c\/div\u003e\n\u003cdiv style=\"text-align: left;\"\u003e\u003cimg src=\"https:\/\/cdn.shopify.com\/s\/files\/1\/2311\/1985\/files\/9_dd0d60bf-52cc-4c9c-9254-9df6a473816e.png?v=1587309494\" style=\"float: none;\"\u003e\u003c\/div\u003e\n\u003cdiv style=\"text-align: left;\"\u003e\u003cimg src=\"https:\/\/cdn.shopify.com\/s\/files\/1\/2311\/1985\/files\/10_7b8260cd-3ec5-4539-9c13-5c5dc51b5919.png?v=1587309522\" style=\"float: none;\"\u003e\u003c\/div\u003e\n\u003cdiv style=\"text-align: left;\"\u003e\u003cimg src=\"https:\/\/cdn.shopify.com\/s\/files\/1\/2311\/1985\/files\/16.png?v=1587309548\" style=\"float: none;\"\u003e\u003c\/div\u003e\n\u003cdiv style=\"text-align: left;\"\u003e\u003cimg src=\"https:\/\/cdn.shopify.com\/s\/files\/1\/2311\/1985\/files\/8_1fc3b0b3-bbce-4518-9d3c-e5de407688dc.png?v=1587309594\" style=\"float: none;\"\u003e\u003c\/div\u003e\n\u003cdiv style=\"text-align: left;\"\u003e\u003cimg src=\"https:\/\/cdn.shopify.com\/s\/files\/1\/2311\/1985\/files\/11_ab5cf8df-4cb6-42e9-8ed4-5bc30b86bd5e.png?v=1587309629\" style=\"float: none;\"\u003e\u003c\/div\u003e\n\u003cdiv style=\"text-align: left;\"\u003e\u003cimg src=\"https:\/\/cdn.shopify.com\/s\/files\/1\/2311\/1985\/files\/14.png?v=1587309672\" style=\"float: none;\"\u003e\u003c\/div\u003e\n\u003cdiv style=\"text-align: left;\"\u003e\u003cimg src=\"https:\/\/cdn.shopify.com\/s\/files\/1\/2311\/1985\/files\/13.png?v=1587309707\" style=\"float: none;\"\u003e\u003c\/div\u003e\n\u003cdiv style=\"text-align: left;\"\u003e\u003cimg src=\"https:\/\/cdn.shopify.com\/s\/files\/1\/2311\/1985\/files\/12.png?v=1587309742\" style=\"float: none;\"\u003e\u003c\/div\u003e","published_at":"2019-10-01T12:34:33+08:00","created_at":"2019-10-01T12:34:33+08:00","vendor":"JVC Malaysia","type":"Wireless Headphones","tags":["bluetooth","headphones","on-ear","wireless"],"price":19900,"price_min":19900,"price_max":19900,"available":true,"price_varies":false,"compare_at_price":19900,"compare_at_price_min":19900,"compare_at_price_max":19900,"compare_at_price_varies":false,"variants":[{"id":32096700530769,"title":"blue","option1":"blue","option2":null,"option3":null,"sku":"JVCS20BTA","requires_shipping":true,"taxable":false,"featured_image":{"id":12852791967825,"product_id":4198678134865,"position":1,"created_at":"2019-10-01T12:35:19+08:00","updated_at":"2020-04-19T23:23:29+08:00","alt":null,"width":1280,"height":1024,"src":"\/\/klingen.com.my\/cdn\/shop\/products\/224073_HA-S20BT-A.jpg?v=1587309809","variant_ids":[32096700530769]},"available":true,"name":"JVC HA-S20BT Bluetooth Wireless On Ear Headphone - blue","public_title":"blue","options":["blue"],"price":19900,"weight":500,"compare_at_price":19900,"inventory_quantity":2,"inventory_management":"shopify","inventory_policy":"deny","barcode":"","featured_media":{"alt":null,"id":2127256715345,"position":1,"preview_image":{"aspect_ratio":1.25,"height":1024,"width":1280,"src":"\/\/klingen.com.my\/cdn\/shop\/products\/224073_HA-S20BT-A.jpg?v=1587309809"}}},{"id":32096700563537,"title":"black","option1":"black","option2":null,"option3":null,"sku":"JVCS20BTB","requires_shipping":true,"taxable":false,"featured_image":{"id":14756744331345,"product_id":4198678134865,"position":14,"created_at":"2020-04-19T23:24:43+08:00","updated_at":"2020-04-19T23:24:43+08:00","alt":null,"width":1280,"height":1024,"src":"\/\/klingen.com.my\/cdn\/shop\/products\/224074_HA-S20BT-B.png?v=1587309883","variant_ids":[32096700563537]},"available":true,"name":"JVC HA-S20BT Bluetooth Wireless On Ear Headphone - black","public_title":"black","options":["black"],"price":19900,"weight":500,"compare_at_price":19900,"inventory_quantity":5,"inventory_management":"shopify","inventory_policy":"deny","barcode":"","featured_media":{"alt":null,"id":6929839390801,"position":14,"preview_image":{"aspect_ratio":1.25,"height":1024,"width":1280,"src":"\/\/klingen.com.my\/cdn\/shop\/products\/224074_HA-S20BT-B.png?v=1587309883"}}},{"id":32096700596305,"title":"pink","option1":"pink","option2":null,"option3":null,"sku":"JVCS20BTP","requires_shipping":true,"taxable":false,"featured_image":{"id":14756744921169,"product_id":4198678134865,"position":15,"created_at":"2020-04-19T23:24:53+08:00","updated_at":"2020-04-19T23:24:53+08:00","alt":null,"width":1280,"height":1024,"src":"\/\/klingen.com.my\/cdn\/shop\/products\/224076_HA-S20BT-P.png?v=1587309893","variant_ids":[32096700596305]},"available":false,"name":"JVC HA-S20BT Bluetooth Wireless On Ear Headphone - pink","public_title":"pink","options":["pink"],"price":19900,"weight":500,"compare_at_price":19900,"inventory_quantity":0,"inventory_management":"shopify","inventory_policy":"deny","barcode":"","featured_media":{"alt":null,"id":6929840046161,"position":15,"preview_image":{"aspect_ratio":1.25,"height":1024,"width":1280,"src":"\/\/klingen.com.my\/cdn\/shop\/products\/224076_HA-S20BT-P.png?v=1587309893"}}},{"id":32096700629073,"title":"white","option1":"white","option2":null,"option3":null,"sku":"JVCS20BTW","requires_shipping":true,"taxable":false,"featured_image":{"id":14756743446609,"product_id":4198678134865,"position":13,"created_at":"2020-04-19T23:24:35+08:00","updated_at":"2020-04-19T23:24:35+08:00","alt":null,"width":1280,"height":1024,"src":"\/\/klingen.com.my\/cdn\/shop\/products\/224075_HA-S20BT-H.jpg?v=1587309875","variant_ids":[32096700629073]},"available":true,"name":"JVC HA-S20BT Bluetooth Wireless On Ear Headphone - white","public_title":"white","options":["white"],"price":19900,"weight":500,"compare_at_price":19900,"inventory_quantity":4,"inventory_management":"shopify","inventory_policy":"deny","barcode":"","featured_media":{"alt":null,"id":6929838538833,"position":13,"preview_image":{"aspect_ratio":1.25,"height":1024,"width":1280,"src":"\/\/klingen.com.my\/cdn\/shop\/products\/224075_HA-S20BT-H.jpg?v=1587309875"}}}],"images":["\/\/klingen.com.my\/cdn\/shop\/products\/224073_HA-S20BT-A.jpg?v=1587309809","\/\/klingen.com.my\/cdn\/shop\/products\/HA_S20BT_Blue_front.jpg?v=1587309809","\/\/klingen.com.my\/cdn\/shop\/products\/HA_S20BT_Blue_swivel.jpg?v=1587309809","\/\/klingen.com.my\/cdn\/shop\/products\/HA-S20BT_Blue_20180115.jpg?v=1587309809","\/\/klingen.com.my\/cdn\/shop\/products\/HA-S20BT-A-E_PKG.jpg?v=1587309809","\/\/klingen.com.my\/cdn\/shop\/products\/JVCKENWOOD-822.jpg?v=1587309809","\/\/klingen.com.my\/cdn\/shop\/products\/JVCKENWOOD-1630.jpg?v=1587309809","\/\/klingen.com.my\/cdn\/shop\/products\/JVCKENWOODblue_J3B2828.jpg?v=1587309809","\/\/klingen.com.my\/cdn\/shop\/products\/JVCKENWOODblue-762.jpg?v=1587309809","\/\/klingen.com.my\/cdn\/shop\/products\/JVCKENWOOD-B3170.jpg?v=1587309839","\/\/klingen.com.my\/cdn\/shop\/products\/JVCKENWOOD-1611-2.jpg?v=1587309840","\/\/klingen.com.my\/cdn\/shop\/products\/JVCKENWOOD-1598-2.jpg?v=1587309843","\/\/klingen.com.my\/cdn\/shop\/products\/224075_HA-S20BT-H.jpg?v=1587309875","\/\/klingen.com.my\/cdn\/shop\/products\/224074_HA-S20BT-B.png?v=1587309883","\/\/klingen.com.my\/cdn\/shop\/products\/224076_HA-S20BT-P.png?v=1587309893"],"featured_image":"\/\/klingen.com.my\/cdn\/shop\/products\/224073_HA-S20BT-A.jpg?v=1587309809","options":["Color"],"media":[{"alt":null,"id":2127256715345,"position":1,"preview_image":{"aspect_ratio":1.25,"height":1024,"width":1280,"src":"\/\/klingen.com.my\/cdn\/shop\/products\/224073_HA-S20BT-A.jpg?v=1587309809"},"aspect_ratio":1.25,"height":1024,"media_type":"image","src":"\/\/klingen.com.my\/cdn\/shop\/products\/224073_HA-S20BT-A.jpg?v=1587309809","width":1280},{"alt":null,"id":2127256748113,"position":2,"preview_image":{"aspect_ratio":1.25,"height":1024,"width":1280,"src":"\/\/klingen.com.my\/cdn\/shop\/products\/HA_S20BT_Blue_front.jpg?v=1587309809"},"aspect_ratio":1.25,"height":1024,"media_type":"image","src":"\/\/klingen.com.my\/cdn\/shop\/products\/HA_S20BT_Blue_front.jpg?v=1587309809","width":1280},{"alt":null,"id":2127256780881,"position":3,"preview_image":{"aspect_ratio":1.25,"height":1024,"width":1280,"src":"\/\/klingen.com.my\/cdn\/shop\/products\/HA_S20BT_Blue_swivel.jpg?v=1587309809"},"aspect_ratio":1.25,"height":1024,"media_type":"image","src":"\/\/klingen.com.my\/cdn\/shop\/products\/HA_S20BT_Blue_swivel.jpg?v=1587309809","width":1280},{"alt":null,"id":2127256813649,"position":4,"preview_image":{"aspect_ratio":1.25,"height":1024,"width":1280,"src":"\/\/klingen.com.my\/cdn\/shop\/products\/HA-S20BT_Blue_20180115.jpg?v=1587309809"},"aspect_ratio":1.25,"height":1024,"media_type":"image","src":"\/\/klingen.com.my\/cdn\/shop\/products\/HA-S20BT_Blue_20180115.jpg?v=1587309809","width":1280},{"alt":null,"id":2127256846417,"position":5,"preview_image":{"aspect_ratio":1.25,"height":1024,"width":1280,"src":"\/\/klingen.com.my\/cdn\/shop\/products\/HA-S20BT-A-E_PKG.jpg?v=1587309809"},"aspect_ratio":1.25,"height":1024,"media_type":"image","src":"\/\/klingen.com.my\/cdn\/shop\/products\/HA-S20BT-A-E_PKG.jpg?v=1587309809","width":1280},{"alt":null,"id":2127256911953,"position":6,"preview_image":{"aspect_ratio":1.25,"height":1024,"width":1280,"src":"\/\/klingen.com.my\/cdn\/shop\/products\/JVCKENWOOD-822.jpg?v=1587309809"},"aspect_ratio":1.25,"height":1024,"media_type":"image","src":"\/\/klingen.com.my\/cdn\/shop\/products\/JVCKENWOOD-822.jpg?v=1587309809","width":1280},{"alt":null,"id":2127257010257,"position":7,"preview_image":{"aspect_ratio":1.25,"height":1024,"width":1280,"src":"\/\/klingen.com.my\/cdn\/shop\/products\/JVCKENWOOD-1630.jpg?v=1587309809"},"aspect_ratio":1.25,"height":1024,"media_type":"image","src":"\/\/klingen.com.my\/cdn\/shop\/products\/JVCKENWOOD-1630.jpg?v=1587309809","width":1280},{"alt":null,"id":2127257043025,"position":8,"preview_image":{"aspect_ratio":1.25,"height":1024,"width":1280,"src":"\/\/klingen.com.my\/cdn\/shop\/products\/JVCKENWOODblue_J3B2828.jpg?v=1587309809"},"aspect_ratio":1.25,"height":1024,"media_type":"image","src":"\/\/klingen.com.my\/cdn\/shop\/products\/JVCKENWOODblue_J3B2828.jpg?v=1587309809","width":1280},{"alt":null,"id":2127257075793,"position":9,"preview_image":{"aspect_ratio":1.25,"height":1024,"width":1280,"src":"\/\/klingen.com.my\/cdn\/shop\/products\/JVCKENWOODblue-762.jpg?v=1587309809"},"aspect_ratio":1.25,"height":1024,"media_type":"image","src":"\/\/klingen.com.my\/cdn\/shop\/products\/JVCKENWOODblue-762.jpg?v=1587309809","width":1280},{"alt":null,"id":6929834115153,"position":10,"preview_image":{"aspect_ratio":1.25,"height":1024,"width":1280,"src":"\/\/klingen.com.my\/cdn\/shop\/products\/JVCKENWOOD-B3170.jpg?v=1587309839"},"aspect_ratio":1.25,"height":1024,"media_type":"image","src":"\/\/klingen.com.my\/cdn\/shop\/products\/JVCKENWOOD-B3170.jpg?v=1587309839","width":1280},{"alt":null,"id":6929834410065,"position":11,"preview_image":{"aspect_ratio":1.25,"height":1024,"width":1280,"src":"\/\/klingen.com.my\/cdn\/shop\/products\/JVCKENWOOD-1611-2.jpg?v=1587309840"},"aspect_ratio":1.25,"height":1024,"media_type":"image","src":"\/\/klingen.com.my\/cdn\/shop\/products\/JVCKENWOOD-1611-2.jpg?v=1587309840","width":1280},{"alt":null,"id":6929834442833,"position":12,"preview_image":{"aspect_ratio":1.25,"height":1024,"width":1280,"src":"\/\/klingen.com.my\/cdn\/shop\/products\/JVCKENWOOD-1598-2.jpg?v=1587309843"},"aspect_ratio":1.25,"height":1024,"media_type":"image","src":"\/\/klingen.com.my\/cdn\/shop\/products\/JVCKENWOOD-1598-2.jpg?v=1587309843","width":1280},{"alt":null,"id":6929838538833,"position":13,"preview_image":{"aspect_ratio":1.25,"height":1024,"width":1280,"src":"\/\/klingen.com.my\/cdn\/shop\/products\/224075_HA-S20BT-H.jpg?v=1587309875"},"aspect_ratio":1.25,"height":1024,"media_type":"image","src":"\/\/klingen.com.my\/cdn\/shop\/products\/224075_HA-S20BT-H.jpg?v=1587309875","width":1280},{"alt":null,"id":6929839390801,"position":14,"preview_image":{"aspect_ratio":1.25,"height":1024,"width":1280,"src":"\/\/klingen.com.my\/cdn\/shop\/products\/224074_HA-S20BT-B.png?v=1587309883"},"aspect_ratio":1.25,"height":1024,"media_type":"image","src":"\/\/klingen.com.my\/cdn\/shop\/products\/224074_HA-S20BT-B.png?v=1587309883","width":1280},{"alt":null,"id":6929840046161,"position":15,"preview_image":{"aspect_ratio":1.25,"height":1024,"width":1280,"src":"\/\/klingen.com.my\/cdn\/shop\/products\/224076_HA-S20BT-P.png?v=1587309893"},"aspect_ratio":1.25,"height":1024,"media_type":"image","src":"\/\/klingen.com.my\/cdn\/shop\/products\/224076_HA-S20BT-P.png?v=1587309893","width":1280}],"content":"\u003cdiv style=\"text-align: left;\"\u003e\n\u003ch5\u003e\u003cspan\u003eDescription\u003c\/span\u003e\u003c\/h5\u003e\n\u003c\/div\u003e\n\u003cdiv style=\"text-align: left;\"\u003e\u003cimg src=\"https:\/\/cdn.shopify.com\/s\/files\/1\/2311\/1985\/files\/1_0b013e08-0f5d-432d-9fbc-bd4ecb065010.png?v=1587309158\" style=\"float: none;\"\u003e\u003c\/div\u003e\n\u003cdiv style=\"text-align: left;\"\u003e\u003cimg src=\"https:\/\/cdn.shopify.com\/s\/files\/1\/2311\/1985\/files\/3_b5f8f9c5-f60a-42f1-9533-d87a4a525866.png?v=1587309196\" style=\"float: none;\"\u003e\u003c\/div\u003e\n\u003cdiv style=\"text-align: left;\"\u003e\u003cimg src=\"https:\/\/cdn.shopify.com\/s\/files\/1\/2311\/1985\/files\/2_9417c65c-e6b1-4f43-aa6f-8a35f2224206.png?v=1587309254\" style=\"float: none;\"\u003e\u003c\/div\u003e\n\u003cdiv style=\"text-align: left;\"\u003e\u003cimg src=\"https:\/\/cdn.shopify.com\/s\/files\/1\/2311\/1985\/files\/4_a3338c0a-46b7-4b1a-acaa-bbb42521e28e.png?v=1587309294\" style=\"float: none;\"\u003e\u003c\/div\u003e\n\u003cdiv style=\"text-align: left;\"\u003e\u003cimg src=\"https:\/\/cdn.shopify.com\/s\/files\/1\/2311\/1985\/files\/5_61a47fd5-704c-4576-bb00-0a43af7cf3ef.png?v=1587309333\" style=\"float: none;\"\u003e\u003c\/div\u003e\n\u003cdiv style=\"text-align: left;\"\u003e\u003cimg src=\"https:\/\/cdn.shopify.com\/s\/files\/1\/2311\/1985\/files\/6_7cab8867-d4ab-46f8-b389-6d0235800551.png?v=1587309373\" style=\"float: none;\"\u003e\u003c\/div\u003e\n\u003cdiv style=\"text-align: left;\"\u003e\u003cimg src=\"https:\/\/cdn.shopify.com\/s\/files\/1\/2311\/1985\/files\/7_776f7e0e-0502-4906-8bfb-dc7d5a3432cb.png?v=1587309409\" style=\"float: none;\"\u003e\u003c\/div\u003e\n\u003cdiv style=\"text-align: left;\"\u003e\u003cimg src=\"https:\/\/cdn.shopify.com\/s\/files\/1\/2311\/1985\/files\/15.png?v=1587309446\" style=\"float: none;\"\u003e\u003c\/div\u003e\n\u003cdiv style=\"text-align: left;\"\u003e\u003cimg src=\"https:\/\/cdn.shopify.com\/s\/files\/1\/2311\/1985\/files\/9_dd0d60bf-52cc-4c9c-9254-9df6a473816e.png?v=1587309494\" style=\"float: none;\"\u003e\u003c\/div\u003e\n\u003cdiv style=\"text-align: left;\"\u003e\u003cimg src=\"https:\/\/cdn.shopify.com\/s\/files\/1\/2311\/1985\/files\/10_7b8260cd-3ec5-4539-9c13-5c5dc51b5919.png?v=1587309522\" style=\"float: none;\"\u003e\u003c\/div\u003e\n\u003cdiv style=\"text-align: left;\"\u003e\u003cimg src=\"https:\/\/cdn.shopify.com\/s\/files\/1\/2311\/1985\/files\/16.png?v=1587309548\" style=\"float: none;\"\u003e\u003c\/div\u003e\n\u003cdiv style=\"text-align: left;\"\u003e\u003cimg src=\"https:\/\/cdn.shopify.com\/s\/files\/1\/2311\/1985\/files\/8_1fc3b0b3-bbce-4518-9d3c-e5de407688dc.png?v=1587309594\" style=\"float: none;\"\u003e\u003c\/div\u003e\n\u003cdiv style=\"text-align: left;\"\u003e\u003cimg src=\"https:\/\/cdn.shopify.com\/s\/files\/1\/2311\/1985\/files\/11_ab5cf8df-4cb6-42e9-8ed4-5bc30b86bd5e.png?v=1587309629\" style=\"float: none;\"\u003e\u003c\/div\u003e\n\u003cdiv style=\"text-align: left;\"\u003e\u003cimg src=\"https:\/\/cdn.shopify.com\/s\/files\/1\/2311\/1985\/files\/14.png?v=1587309672\" style=\"float: none;\"\u003e\u003c\/div\u003e\n\u003cdiv style=\"text-align: left;\"\u003e\u003cimg src=\"https:\/\/cdn.shopify.com\/s\/files\/1\/2311\/1985\/files\/13.png?v=1587309707\" style=\"float: none;\"\u003e\u003c\/div\u003e\n\u003cdiv style=\"text-align: left;\"\u003e\u003cimg src=\"https:\/\/cdn.shopify.com\/s\/files\/1\/2311\/1985\/files\/12.png?v=1587309742\" style=\"float: none;\"\u003e\u003c\/div\u003e"}
Wireless Headphones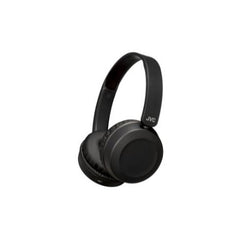 Quick View
{"id":4180259438673,"title":"JVC HA-S31BT Bluetooth Wireless Headphone","handle":"jvc-ha-s31bt-bluetooth-wireless-headphone-blue","description":"\u003ch5\u003e\u003cspan\u003eDescription\u003c\/span\u003e\u003c\/h5\u003e\n\u003ch2 style=\"text-align: left;\"\u003e\n\u003cstrong\u003eDue to huge demand on the stock after the finish of S31BT Black Color, our team has decided to ship \"S35BT\" for customer who purchase S31BT Black Color from Today 2\/Apr 2020, Both of them have exactly same specification, however the design is slightly different.\u003c\/strong\u003e\u003cbr\u003e\n\u003c\/h2\u003e\n\u003cdiv style=\"text-align: left;\"\u003e\n\u003cimg src=\"https:\/\/cdn.shopify.com\/s\/files\/1\/2311\/1985\/files\/1_4579f5fe-c595-4828-8812-1fa42f3885cc.png?v=1584515576\" style=\"float: none;\"\u003e\u003cbr\u003e\u003cimg src=\"https:\/\/cdn.shopify.com\/s\/files\/1\/2311\/1985\/files\/2.png?v=1584433776\" style=\"float: none;\"\u003e\u003cbr\u003e\u003cimg src=\"https:\/\/cdn.shopify.com\/s\/files\/1\/2311\/1985\/files\/6_dd420f3b-91aa-48b3-b9ff-c771cf6380f0.png?v=1584515662\" style=\"float: none;\"\u003e\u003cbr\u003e\u003cimg src=\"https:\/\/cdn.shopify.com\/s\/files\/1\/2311\/1985\/files\/3_44d24b59-4a6a-4a6f-af9a-2dee6cf47b89.png?v=1584515697\" style=\"float: none;\"\u003e\u003cbr\u003e\u003cimg src=\"https:\/\/cdn.shopify.com\/s\/files\/1\/2311\/1985\/files\/4.png?v=1584433996\" style=\"float: none;\"\u003e\u003cbr\u003e\u003cimg src=\"https:\/\/cdn.shopify.com\/s\/files\/1\/2311\/1985\/files\/5.png?v=1584433912\" style=\"float: none;\"\u003e\u003cbr\u003e\u003cimg src=\"https:\/\/cdn.shopify.com\/s\/files\/1\/2311\/1985\/files\/8.png?v=1584434056\" style=\"float: none;\"\u003e\u003cbr\u003e\u003cimg src=\"https:\/\/cdn.shopify.com\/s\/files\/1\/2311\/1985\/files\/7_04342dbd-ebf4-4c05-9ca9-48a888436a40.png?v=1584515746\" style=\"float: none;\"\u003e\u003cbr\u003e\u003cimg src=\"https:\/\/cdn.shopify.com\/s\/files\/1\/2311\/1985\/files\/Add_a_heading-2_555423cb-593e-47d2-ba4f-b29bce80c5bc.png?v=1584515838\" style=\"float: none;\"\u003e\u003cbr\u003e\u003cimg src=\"https:\/\/cdn.shopify.com\/s\/files\/1\/2311\/1985\/files\/9.png?v=1584435209\" style=\"float: none;\"\u003e\u003cbr\u003e\u003cimg src=\"https:\/\/cdn.shopify.com\/s\/files\/1\/2311\/1985\/files\/11.png?v=1584435251\" style=\"float: none;\"\u003e\u003cbr\u003e\u003cimg src=\"https:\/\/cdn.shopify.com\/s\/files\/1\/2311\/1985\/files\/10.png?v=1584435290\" style=\"float: none;\"\u003e\u003cbr\u003e\u003cimg src=\"https:\/\/cdn.shopify.com\/s\/files\/1\/2311\/1985\/files\/SPECIFICATIONS.png?v=1584435324\" style=\"float: none;\"\u003e\u003cbr\u003e\n\u003c\/div\u003e\n\u003cp\u003e\u003cbr\u003e\u003c\/p\u003e\n\u003ch5\u003e\u003c\/h5\u003e","published_at":"2019-09-27T14:17:49+08:00","created_at":"2019-09-27T14:17:49+08:00","vendor":"JVC Malaysia","type":"Wireless Headphones","tags":["bluetooth","headphones","on-ear","wireless"],"price":26900,"price_min":26900,"price_max":26900,"available":true,"price_varies":false,"compare_at_price":26900,"compare_at_price_min":26900,"compare_at_price_max":26900,"compare_at_price_varies":false,"variants":[{"id":31959680516177,"title":"Black","option1":"Black","option2":null,"option3":null,"sku":"S31BTB","requires_shipping":true,"taxable":false,"featured_image":{"id":14469951062097,"product_id":4180259438673,"position":1,"created_at":"2020-03-09T14:02:33+08:00","updated_at":"2020-04-20T10:17:21+08:00","alt":null,"width":450,"height":450,"src":"\/\/klingen.com.my\/cdn\/shop\/products\/224905_HA-S31BT-B_98ed999e-bb59-4910-8daa-1a65a6172745.jpg?v=1587349041","variant_ids":[31959680516177]},"available":true,"name":"JVC HA-S31BT Bluetooth Wireless Headphone - Black","public_title":"Black","options":["Black"],"price":26900,"weight":500,"compare_at_price":26900,"inventory_quantity":46,"inventory_management":"shopify","inventory_policy":"deny","barcode":"","featured_media":{"alt":null,"id":6642921013329,"position":1,"preview_image":{"aspect_ratio":1.0,"height":450,"width":450,"src":"\/\/klingen.com.my\/cdn\/shop\/products\/224905_HA-S31BT-B_98ed999e-bb59-4910-8daa-1a65a6172745.jpg?v=1587349041"}}},{"id":31959680483409,"title":"White","option1":"White","option2":null,"option3":null,"sku":"S31BTW","requires_shipping":true,"taxable":false,"featured_image":{"id":14469949751377,"product_id":4180259438673,"position":11,"created_at":"2020-03-09T14:02:13+08:00","updated_at":"2020-04-20T10:17:22+08:00","alt":null,"width":450,"height":450,"src":"\/\/klingen.com.my\/cdn\/shop\/products\/HA-S31BT-H_f0d8d241-a746-457c-969f-5a340daea29c.jpg?v=1587349042","variant_ids":[31959680483409]},"available":false,"name":"JVC HA-S31BT Bluetooth Wireless Headphone - White","public_title":"White","options":["White"],"price":26900,"weight":500,"compare_at_price":26900,"inventory_quantity":0,"inventory_management":"shopify","inventory_policy":"deny","barcode":"","featured_media":{"alt":null,"id":6642919702609,"position":11,"preview_image":{"aspect_ratio":1.0,"height":450,"width":450,"src":"\/\/klingen.com.my\/cdn\/shop\/products\/HA-S31BT-H_f0d8d241-a746-457c-969f-5a340daea29c.jpg?v=1587349042"}}},{"id":32098579120209,"title":"Blue","option1":"Blue","option2":null,"option3":null,"sku":"HA-S31BTA-A","requires_shipping":true,"taxable":false,"featured_image":{"id":14759253934161,"product_id":4180259438673,"position":12,"created_at":"2020-04-20T10:17:22+08:00","updated_at":"2020-04-20T10:17:22+08:00","alt":null,"width":1024,"height":1024,"src":"\/\/klingen.com.my\/cdn\/shop\/products\/HAS31BTA.jpg?v=1587349042","variant_ids":[32098579120209]},"available":false,"name":"JVC HA-S31BT Bluetooth Wireless Headphone - Blue","public_title":"Blue","options":["Blue"],"price":26900,"weight":500,"compare_at_price":26900,"inventory_quantity":0,"inventory_management":"shopify","inventory_policy":"deny","barcode":"","featured_media":{"alt":null,"id":6932352958545,"position":12,"preview_image":{"aspect_ratio":1.0,"height":1024,"width":1024,"src":"\/\/klingen.com.my\/cdn\/shop\/products\/HAS31BTA.jpg?v=1587349042"}}}],"images":["\/\/klingen.com.my\/cdn\/shop\/products\/224905_HA-S31BT-B_98ed999e-bb59-4910-8daa-1a65a6172745.jpg?v=1587349041","\/\/klingen.com.my\/cdn\/shop\/products\/HA-S31BT-B_02_ab447b39-3bf9-4ec7-aea8-62929b5dc655.jpg?v=1587349041","\/\/klingen.com.my\/cdn\/shop\/products\/HA-S31BT-B_front_021585ef-edcf-46d9-9585-02a230009713.jpg?v=1587349041","\/\/klingen.com.my\/cdn\/shop\/products\/224906_HA-S31BT-B_U_PKG_24df8cd2-2d92-40f9-a920-de6e9a98bebc.jpg?v=1587349041","\/\/klingen.com.my\/cdn\/shop\/products\/HA-S31BT-B_swivel_93b3356c-08c3-4414-8b46-90a42269ee23.jpg?v=1587349041","\/\/klingen.com.my\/cdn\/shop\/products\/224910_HA-S31BT-A_U_PKG-2.jpg?v=1585227490","\/\/klingen.com.my\/cdn\/shop\/products\/HA-S31BT-A_souchaku.jpg?v=1585227490","\/\/klingen.com.my\/cdn\/shop\/products\/224904_HA-S31BT-H_U_PKG_03bd6380-1368-44e7-a81c-044ecb50cd4c.jpg?v=1587349041","\/\/klingen.com.my\/cdn\/shop\/products\/HA-S31BT-H_front_322facf9-5ba5-4857-8a5e-2aa3fef52ede.jpg?v=1587349041","\/\/klingen.com.my\/cdn\/shop\/products\/HA-S31BT-H_swivel_6279c4b1-7a4a-4bda-ba33-25b8360ebd15.jpg?v=1587349041","\/\/klingen.com.my\/cdn\/shop\/products\/HA-S31BT-H_f0d8d241-a746-457c-969f-5a340daea29c.jpg?v=1587349042","\/\/klingen.com.my\/cdn\/shop\/products\/HAS31BTA.jpg?v=1587349042"],"featured_image":"\/\/klingen.com.my\/cdn\/shop\/products\/224905_HA-S31BT-B_98ed999e-bb59-4910-8daa-1a65a6172745.jpg?v=1587349041","options":["Color"],"media":[{"alt":null,"id":6642921013329,"position":1,"preview_image":{"aspect_ratio":1.0,"height":450,"width":450,"src":"\/\/klingen.com.my\/cdn\/shop\/products\/224905_HA-S31BT-B_98ed999e-bb59-4910-8daa-1a65a6172745.jpg?v=1587349041"},"aspect_ratio":1.0,"height":450,"media_type":"image","src":"\/\/klingen.com.my\/cdn\/shop\/products\/224905_HA-S31BT-B_98ed999e-bb59-4910-8daa-1a65a6172745.jpg?v=1587349041","width":450},{"alt":null,"id":6642920783953,"position":2,"preview_image":{"aspect_ratio":1.0,"height":450,"width":450,"src":"\/\/klingen.com.my\/cdn\/shop\/products\/HA-S31BT-B_02_ab447b39-3bf9-4ec7-aea8-62929b5dc655.jpg?v=1587349041"},"aspect_ratio":1.0,"height":450,"media_type":"image","src":"\/\/klingen.com.my\/cdn\/shop\/products\/HA-S31BT-B_02_ab447b39-3bf9-4ec7-aea8-62929b5dc655.jpg?v=1587349041","width":450},{"alt":null,"id":6642920816721,"position":3,"preview_image":{"aspect_ratio":1.0,"height":450,"width":450,"src":"\/\/klingen.com.my\/cdn\/shop\/products\/HA-S31BT-B_front_021585ef-edcf-46d9-9585-02a230009713.jpg?v=1587349041"},"aspect_ratio":1.0,"height":450,"media_type":"image","src":"\/\/klingen.com.my\/cdn\/shop\/products\/HA-S31BT-B_front_021585ef-edcf-46d9-9585-02a230009713.jpg?v=1587349041","width":450},{"alt":null,"id":6642920751185,"position":4,"preview_image":{"aspect_ratio":1.0,"height":450,"width":450,"src":"\/\/klingen.com.my\/cdn\/shop\/products\/224906_HA-S31BT-B_U_PKG_24df8cd2-2d92-40f9-a920-de6e9a98bebc.jpg?v=1587349041"},"aspect_ratio":1.0,"height":450,"media_type":"image","src":"\/\/klingen.com.my\/cdn\/shop\/products\/224906_HA-S31BT-B_U_PKG_24df8cd2-2d92-40f9-a920-de6e9a98bebc.jpg?v=1587349041","width":450},{"alt":null,"id":6642920849489,"position":5,"preview_image":{"aspect_ratio":1.0,"height":450,"width":450,"src":"\/\/klingen.com.my\/cdn\/shop\/products\/HA-S31BT-B_swivel_93b3356c-08c3-4414-8b46-90a42269ee23.jpg?v=1587349041"},"aspect_ratio":1.0,"height":450,"media_type":"image","src":"\/\/klingen.com.my\/cdn\/shop\/products\/HA-S31BT-B_swivel_93b3356c-08c3-4414-8b46-90a42269ee23.jpg?v=1587349041","width":450},{"alt":null,"id":2088927494225,"position":6,"preview_image":{"aspect_ratio":1.0,"height":450,"width":450,"src":"\/\/klingen.com.my\/cdn\/shop\/products\/224910_HA-S31BT-A_U_PKG-2.jpg?v=1585227490"},"aspect_ratio":1.0,"height":450,"media_type":"image","src":"\/\/klingen.com.my\/cdn\/shop\/products\/224910_HA-S31BT-A_U_PKG-2.jpg?v=1585227490","width":450},{"alt":null,"id":2088927690833,"position":7,"preview_image":{"aspect_ratio":1.0,"height":450,"width":450,"src":"\/\/klingen.com.my\/cdn\/shop\/products\/HA-S31BT-A_souchaku.jpg?v=1585227490"},"aspect_ratio":1.0,"height":450,"media_type":"image","src":"\/\/klingen.com.my\/cdn\/shop\/products\/HA-S31BT-A_souchaku.jpg?v=1585227490","width":450},{"alt":null,"id":6642919571537,"position":8,"preview_image":{"aspect_ratio":1.0,"height":450,"width":450,"src":"\/\/klingen.com.my\/cdn\/shop\/products\/224904_HA-S31BT-H_U_PKG_03bd6380-1368-44e7-a81c-044ecb50cd4c.jpg?v=1587349041"},"aspect_ratio":1.0,"height":450,"media_type":"image","src":"\/\/klingen.com.my\/cdn\/shop\/products\/224904_HA-S31BT-H_U_PKG_03bd6380-1368-44e7-a81c-044ecb50cd4c.jpg?v=1587349041","width":450},{"alt":null,"id":6642919604305,"position":9,"preview_image":{"aspect_ratio":1.0,"height":450,"width":450,"src":"\/\/klingen.com.my\/cdn\/shop\/products\/HA-S31BT-H_front_322facf9-5ba5-4857-8a5e-2aa3fef52ede.jpg?v=1587349041"},"aspect_ratio":1.0,"height":450,"media_type":"image","src":"\/\/klingen.com.my\/cdn\/shop\/products\/HA-S31BT-H_front_322facf9-5ba5-4857-8a5e-2aa3fef52ede.jpg?v=1587349041","width":450},{"alt":null,"id":6642919637073,"position":10,"preview_image":{"aspect_ratio":1.0,"height":450,"width":450,"src":"\/\/klingen.com.my\/cdn\/shop\/products\/HA-S31BT-H_swivel_6279c4b1-7a4a-4bda-ba33-25b8360ebd15.jpg?v=1587349041"},"aspect_ratio":1.0,"height":450,"media_type":"image","src":"\/\/klingen.com.my\/cdn\/shop\/products\/HA-S31BT-H_swivel_6279c4b1-7a4a-4bda-ba33-25b8360ebd15.jpg?v=1587349041","width":450},{"alt":null,"id":6642919702609,"position":11,"preview_image":{"aspect_ratio":1.0,"height":450,"width":450,"src":"\/\/klingen.com.my\/cdn\/shop\/products\/HA-S31BT-H_f0d8d241-a746-457c-969f-5a340daea29c.jpg?v=1587349042"},"aspect_ratio":1.0,"height":450,"media_type":"image","src":"\/\/klingen.com.my\/cdn\/shop\/products\/HA-S31BT-H_f0d8d241-a746-457c-969f-5a340daea29c.jpg?v=1587349042","width":450},{"alt":null,"id":6932352958545,"position":12,"preview_image":{"aspect_ratio":1.0,"height":1024,"width":1024,"src":"\/\/klingen.com.my\/cdn\/shop\/products\/HAS31BTA.jpg?v=1587349042"},"aspect_ratio":1.0,"height":1024,"media_type":"image","src":"\/\/klingen.com.my\/cdn\/shop\/products\/HAS31BTA.jpg?v=1587349042","width":1024}],"content":"\u003ch5\u003e\u003cspan\u003eDescription\u003c\/span\u003e\u003c\/h5\u003e\n\u003ch2 style=\"text-align: left;\"\u003e\n\u003cstrong\u003eDue to huge demand on the stock after the finish of S31BT Black Color, our team has decided to ship \"S35BT\" for customer who purchase S31BT Black Color from Today 2\/Apr 2020, Both of them have exactly same specification, however the design is slightly different.\u003c\/strong\u003e\u003cbr\u003e\n\u003c\/h2\u003e\n\u003cdiv style=\"text-align: left;\"\u003e\n\u003cimg src=\"https:\/\/cdn.shopify.com\/s\/files\/1\/2311\/1985\/files\/1_4579f5fe-c595-4828-8812-1fa42f3885cc.png?v=1584515576\" style=\"float: none;\"\u003e\u003cbr\u003e\u003cimg src=\"https:\/\/cdn.shopify.com\/s\/files\/1\/2311\/1985\/files\/2.png?v=1584433776\" style=\"float: none;\"\u003e\u003cbr\u003e\u003cimg src=\"https:\/\/cdn.shopify.com\/s\/files\/1\/2311\/1985\/files\/6_dd420f3b-91aa-48b3-b9ff-c771cf6380f0.png?v=1584515662\" style=\"float: none;\"\u003e\u003cbr\u003e\u003cimg src=\"https:\/\/cdn.shopify.com\/s\/files\/1\/2311\/1985\/files\/3_44d24b59-4a6a-4a6f-af9a-2dee6cf47b89.png?v=1584515697\" style=\"float: none;\"\u003e\u003cbr\u003e\u003cimg src=\"https:\/\/cdn.shopify.com\/s\/files\/1\/2311\/1985\/files\/4.png?v=1584433996\" style=\"float: none;\"\u003e\u003cbr\u003e\u003cimg src=\"https:\/\/cdn.shopify.com\/s\/files\/1\/2311\/1985\/files\/5.png?v=1584433912\" style=\"float: none;\"\u003e\u003cbr\u003e\u003cimg src=\"https:\/\/cdn.shopify.com\/s\/files\/1\/2311\/1985\/files\/8.png?v=1584434056\" style=\"float: none;\"\u003e\u003cbr\u003e\u003cimg src=\"https:\/\/cdn.shopify.com\/s\/files\/1\/2311\/1985\/files\/7_04342dbd-ebf4-4c05-9ca9-48a888436a40.png?v=1584515746\" style=\"float: none;\"\u003e\u003cbr\u003e\u003cimg src=\"https:\/\/cdn.shopify.com\/s\/files\/1\/2311\/1985\/files\/Add_a_heading-2_555423cb-593e-47d2-ba4f-b29bce80c5bc.png?v=1584515838\" style=\"float: none;\"\u003e\u003cbr\u003e\u003cimg src=\"https:\/\/cdn.shopify.com\/s\/files\/1\/2311\/1985\/files\/9.png?v=1584435209\" style=\"float: none;\"\u003e\u003cbr\u003e\u003cimg src=\"https:\/\/cdn.shopify.com\/s\/files\/1\/2311\/1985\/files\/11.png?v=1584435251\" style=\"float: none;\"\u003e\u003cbr\u003e\u003cimg src=\"https:\/\/cdn.shopify.com\/s\/files\/1\/2311\/1985\/files\/10.png?v=1584435290\" style=\"float: none;\"\u003e\u003cbr\u003e\u003cimg src=\"https:\/\/cdn.shopify.com\/s\/files\/1\/2311\/1985\/files\/SPECIFICATIONS.png?v=1584435324\" style=\"float: none;\"\u003e\u003cbr\u003e\n\u003c\/div\u003e\n\u003cp\u003e\u003cbr\u003e\u003c\/p\u003e\n\u003ch5\u003e\u003c\/h5\u003e"}
Quick View
{"id":4198956990545,"title":"JVC HA-FX103BT Bluetooth Wireless In Ear Earphone","handle":"jvc-ha-fx103bt-bluetooth-wireless-in-ear-earphone-black","description":"\u003ch5\u003e\u003cspan\u003eDescription\u003c\/span\u003e\u003c\/h5\u003e\n\u003cp\u003e\u003cspan\u003eThe HA-FX103BT wireless in-ear headphones are part of JVC's Xtreme Xplosives range. Featuring Bluetooth technology and up to 5 hours of listening time you can listen to your favourite album without having to worry about charging the battery. Known for its rugged construction the new XX headphones employ an 8.5mm neodymium driver and Extreme Deep Bass Ports. Answer calls or skip tracks with the remote \u0026amp; mic. Choose from four popular colour options. Small, medium and large earpieces included for a secure and comfortable fit. Also a hard plastic carry case is included to keep the headphones safe.\u003c\/span\u003e\u003c\/p\u003e\n\u003cp\u003e \u003c\/p\u003e\n\u003cdiv style=\"text-align: start;\"\u003e\u003cimg src=\"https:\/\/cdn.shopify.com\/s\/files\/1\/2311\/1985\/files\/1.jpg?v=1586316035\" style=\"float: none;\"\u003e\u003c\/div\u003e\n\u003cdiv style=\"text-align: start;\"\u003e\u003cimg src=\"https:\/\/cdn.shopify.com\/s\/files\/1\/2311\/1985\/files\/2.jpg?v=1586316074\" style=\"float: none;\"\u003e\u003c\/div\u003e\n\u003cdiv style=\"text-align: start;\"\u003e\u003cimg src=\"https:\/\/cdn.shopify.com\/s\/files\/1\/2311\/1985\/files\/5.jpg?v=1586316141\" style=\"float: none;\"\u003e\u003c\/div\u003e\n\u003cdiv style=\"text-align: start;\"\u003e\u003cimg src=\"https:\/\/cdn.shopify.com\/s\/files\/1\/2311\/1985\/files\/8.jpg?v=1586316208\" style=\"float: none;\"\u003e\u003c\/div\u003e\n\u003cdiv style=\"text-align: start;\"\u003e\u003cimg src=\"https:\/\/cdn.shopify.com\/s\/files\/1\/2311\/1985\/files\/14.jpg?v=1586316333\" style=\"float: none;\"\u003e\u003c\/div\u003e\n\u003cdiv style=\"text-align: start;\"\u003e\u003cimg src=\"https:\/\/cdn.shopify.com\/s\/files\/1\/2311\/1985\/files\/15.jpg?v=1586316316\" style=\"float: none;\"\u003e\u003c\/div\u003e\n\u003cdiv style=\"text-align: start;\"\u003e\u003cimg src=\"https:\/\/cdn.shopify.com\/s\/files\/1\/2311\/1985\/files\/7.jpg?v=1586316298\" style=\"float: none;\"\u003e\u003c\/div\u003e\n\u003cdiv style=\"text-align: start;\"\u003e\u003cimg src=\"https:\/\/cdn.shopify.com\/s\/files\/1\/2311\/1985\/files\/4.jpg?v=1586316509\" style=\"float: none;\"\u003e\u003c\/div\u003e\n\u003cdiv style=\"text-align: start;\"\u003e\u003cimg src=\"https:\/\/cdn.shopify.com\/s\/files\/1\/2311\/1985\/files\/13.jpg?v=1586316348\" style=\"float: none;\"\u003e\u003c\/div\u003e\n\u003cdiv style=\"text-align: start;\"\u003e\u003cimg src=\"https:\/\/cdn.shopify.com\/s\/files\/1\/2311\/1985\/files\/9.jpg?v=1586316390\" style=\"float: none;\"\u003e\u003c\/div\u003e\n\u003cdiv style=\"text-align: start;\"\u003e\u003cimg src=\"https:\/\/cdn.shopify.com\/s\/files\/1\/2311\/1985\/files\/10.jpg?v=1586316477\" style=\"float: none;\"\u003e\u003c\/div\u003e\n\u003cdiv style=\"text-align: start;\"\u003e\u003cimg src=\"https:\/\/cdn.shopify.com\/s\/files\/1\/2311\/1985\/files\/11.jpg?v=1586316493\" style=\"float: none;\"\u003e\u003c\/div\u003e\n\u003cdiv style=\"text-align: start;\"\u003e\u003cimg src=\"https:\/\/cdn.shopify.com\/s\/files\/1\/2311\/1985\/files\/17.jpg?v=1586316924\" style=\"float: none;\"\u003e\u003c\/div\u003e\n\u003cdiv style=\"text-align: start;\"\u003e\u003c\/div\u003e","published_at":"2019-10-01T13:31:30+08:00","created_at":"2019-10-01T13:31:30+08:00","vendor":"JVC Malaysia","type":"In-ear Headphone","tags":["bluetooth","extreme bass","in-ear","wireless","XX series"],"price":9900,"price_min":9900,"price_max":9900,"available":true,"price_varies":false,"compare_at_price":26900,"compare_at_price_min":26900,"compare_at_price_max":26900,"compare_at_price_varies":false,"variants":[{"id":32000228360273,"title":"green","option1":"green","option2":null,"option3":null,"sku":"JVCFX103BTG","requires_shipping":true,"taxable":false,"featured_image":{"id":14668382240849,"product_id":4198956990545,"position":6,"created_at":"2020-04-08T11:41:26+08:00","updated_at":"2020-04-08T11:42:02+08:00","alt":null,"width":490,"height":305,"src":"\/\/klingen.com.my\/cdn\/shop\/products\/224040_HA-FX103BTG.jpg?v=1586317322","variant_ids":[32000228360273]},"available":true,"name":"JVC HA-FX103BT Bluetooth Wireless In Ear Earphone - green","public_title":"green","options":["green"],"price":9900,"weight":0,"compare_at_price":26900,"inventory_quantity":4,"inventory_management":"shopify","inventory_policy":"deny","barcode":"","featured_media":{"alt":null,"id":6841441779793,"position":6,"preview_image":{"aspect_ratio":1.607,"height":305,"width":490,"src":"\/\/klingen.com.my\/cdn\/shop\/products\/224040_HA-FX103BTG.jpg?v=1586317322"}}},{"id":32000228393041,"title":"red","option1":"red","option2":null,"option3":null,"sku":"JVCFX103BTR","requires_shipping":true,"taxable":false,"featured_image":{"id":14668378308689,"product_id":4198956990545,"position":2,"created_at":"2020-04-08T11:37:43+08:00","updated_at":"2021-06-16T23:18:57+08:00","alt":null,"width":785,"height":460,"src":"\/\/klingen.com.my\/cdn\/shop\/products\/JVC_HA_FX103BT_R_In_Ear_Headphone_Red_01.jpg?v=1623856737","variant_ids":[32000228393041]},"available":false,"name":"JVC HA-FX103BT Bluetooth Wireless In Ear Earphone - red","public_title":"red","options":["red"],"price":9900,"weight":0,"compare_at_price":26900,"inventory_quantity":0,"inventory_management":"shopify","inventory_policy":"deny","barcode":"","featured_media":{"alt":null,"id":6841437847633,"position":2,"preview_image":{"aspect_ratio":1.707,"height":460,"width":785,"src":"\/\/klingen.com.my\/cdn\/shop\/products\/JVC_HA_FX103BT_R_In_Ear_Headphone_Red_01.jpg?v=1623856737"}}},{"id":32000228425809,"title":"blue","option1":"blue","option2":null,"option3":null,"sku":"JVCFX103BTA","requires_shipping":true,"taxable":false,"featured_image":{"id":14668382175313,"product_id":4198956990545,"position":1,"created_at":"2020-04-08T11:41:25+08:00","updated_at":"2021-06-16T23:18:57+08:00","alt":null,"width":294,"height":294,"src":"\/\/klingen.com.my\/cdn\/shop\/products\/224036_HA-FX103BTA.jpg?v=1623856737","variant_ids":[32000228425809]},"available":true,"name":"JVC HA-FX103BT Bluetooth Wireless In Ear Earphone - blue","public_title":"blue","options":["blue"],"price":9900,"weight":0,"compare_at_price":26900,"inventory_quantity":2,"inventory_management":"shopify","inventory_policy":"deny","barcode":"","featured_media":{"alt":null,"id":6841441747025,"position":1,"preview_image":{"aspect_ratio":1.0,"height":294,"width":294,"src":"\/\/klingen.com.my\/cdn\/shop\/products\/224036_HA-FX103BTA.jpg?v=1623856737"}}},{"id":32137160097873,"title":"Black","option1":"Black","option2":null,"option3":null,"sku":"","requires_shipping":true,"taxable":false,"featured_image":{"id":12852992180305,"product_id":4198956990545,"position":3,"created_at":"2019-10-01T13:32:01+08:00","updated_at":"2021-06-16T23:17:00+08:00","alt":null,"width":1280,"height":1024,"src":"\/\/klingen.com.my\/cdn\/shop\/products\/224038_HA-FX103BTB1.jpg?v=1623856620","variant_ids":[32137160097873]},"available":true,"name":"JVC HA-FX103BT Bluetooth Wireless In Ear Earphone - Black","public_title":"Black","options":["Black"],"price":9900,"weight":0,"compare_at_price":26900,"inventory_quantity":2,"inventory_management":"shopify","inventory_policy":"deny","barcode":"","featured_media":{"alt":null,"id":2127456763985,"position":3,"preview_image":{"aspect_ratio":1.25,"height":1024,"width":1280,"src":"\/\/klingen.com.my\/cdn\/shop\/products\/224038_HA-FX103BTB1.jpg?v=1623856620"}}}],"images":["\/\/klingen.com.my\/cdn\/shop\/products\/224036_HA-FX103BTA.jpg?v=1623856737","\/\/klingen.com.my\/cdn\/shop\/products\/JVC_HA_FX103BT_R_In_Ear_Headphone_Red_01.jpg?v=1623856737","\/\/klingen.com.my\/cdn\/shop\/products\/224038_HA-FX103BTB1.jpg?v=1623856620","\/\/klingen.com.my\/cdn\/shop\/products\/HA-FX103BT-Black3.jpg?v=1623856620","\/\/klingen.com.my\/cdn\/shop\/products\/JVC-HA-FX103BT-In-Ear-black-box.jpg?v=1623856618","\/\/klingen.com.my\/cdn\/shop\/products\/224040_HA-FX103BTG.jpg?v=1586317322","\/\/klingen.com.my\/cdn\/shop\/products\/ha-fx103bt-remotecontrol.jpg?v=1586317322","\/\/klingen.com.my\/cdn\/shop\/products\/ha-fx103bt-case.jpg?v=1586317322"],"featured_image":"\/\/klingen.com.my\/cdn\/shop\/products\/224036_HA-FX103BTA.jpg?v=1623856737","options":["Color"],"media":[{"alt":null,"id":6841441747025,"position":1,"preview_image":{"aspect_ratio":1.0,"height":294,"width":294,"src":"\/\/klingen.com.my\/cdn\/shop\/products\/224036_HA-FX103BTA.jpg?v=1623856737"},"aspect_ratio":1.0,"height":294,"media_type":"image","src":"\/\/klingen.com.my\/cdn\/shop\/products\/224036_HA-FX103BTA.jpg?v=1623856737","width":294},{"alt":null,"id":6841437847633,"position":2,"preview_image":{"aspect_ratio":1.707,"height":460,"width":785,"src":"\/\/klingen.com.my\/cdn\/shop\/products\/JVC_HA_FX103BT_R_In_Ear_Headphone_Red_01.jpg?v=1623856737"},"aspect_ratio":1.707,"height":460,"media_type":"image","src":"\/\/klingen.com.my\/cdn\/shop\/products\/JVC_HA_FX103BT_R_In_Ear_Headphone_Red_01.jpg?v=1623856737","width":785},{"alt":null,"id":2127456763985,"position":3,"preview_image":{"aspect_ratio":1.25,"height":1024,"width":1280,"src":"\/\/klingen.com.my\/cdn\/shop\/products\/224038_HA-FX103BTB1.jpg?v=1623856620"},"aspect_ratio":1.25,"height":1024,"media_type":"image","src":"\/\/klingen.com.my\/cdn\/shop\/products\/224038_HA-FX103BTB1.jpg?v=1623856620","width":1280},{"alt":null,"id":2127456796753,"position":4,"preview_image":{"aspect_ratio":1.25,"height":1024,"width":1280,"src":"\/\/klingen.com.my\/cdn\/shop\/products\/HA-FX103BT-Black3.jpg?v=1623856620"},"aspect_ratio":1.25,"height":1024,"media_type":"image","src":"\/\/klingen.com.my\/cdn\/shop\/products\/HA-FX103BT-Black3.jpg?v=1623856620","width":1280},{"alt":null,"id":2127456829521,"position":5,"preview_image":{"aspect_ratio":1.0,"height":800,"width":800,"src":"\/\/klingen.com.my\/cdn\/shop\/products\/JVC-HA-FX103BT-In-Ear-black-box.jpg?v=1623856618"},"aspect_ratio":1.0,"height":800,"media_type":"image","src":"\/\/klingen.com.my\/cdn\/shop\/products\/JVC-HA-FX103BT-In-Ear-black-box.jpg?v=1623856618","width":800},{"alt":null,"id":6841441779793,"position":6,"preview_image":{"aspect_ratio":1.607,"height":305,"width":490,"src":"\/\/klingen.com.my\/cdn\/shop\/products\/224040_HA-FX103BTG.jpg?v=1586317322"},"aspect_ratio":1.607,"height":305,"media_type":"image","src":"\/\/klingen.com.my\/cdn\/shop\/products\/224040_HA-FX103BTG.jpg?v=1586317322","width":490},{"alt":null,"id":6841441910865,"position":7,"preview_image":{"aspect_ratio":1.512,"height":281,"width":425,"src":"\/\/klingen.com.my\/cdn\/shop\/products\/ha-fx103bt-remotecontrol.jpg?v=1586317322"},"aspect_ratio":1.512,"height":281,"media_type":"image","src":"\/\/klingen.com.my\/cdn\/shop\/products\/ha-fx103bt-remotecontrol.jpg?v=1586317322","width":425},{"alt":null,"id":6841442762833,"position":8,"preview_image":{"aspect_ratio":1.512,"height":281,"width":425,"src":"\/\/klingen.com.my\/cdn\/shop\/products\/ha-fx103bt-case.jpg?v=1586317322"},"aspect_ratio":1.512,"height":281,"media_type":"image","src":"\/\/klingen.com.my\/cdn\/shop\/products\/ha-fx103bt-case.jpg?v=1586317322","width":425}],"content":"\u003ch5\u003e\u003cspan\u003eDescription\u003c\/span\u003e\u003c\/h5\u003e\n\u003cp\u003e\u003cspan\u003eThe HA-FX103BT wireless in-ear headphones are part of JVC's Xtreme Xplosives range. Featuring Bluetooth technology and up to 5 hours of listening time you can listen to your favourite album without having to worry about charging the battery. Known for its rugged construction the new XX headphones employ an 8.5mm neodymium driver and Extreme Deep Bass Ports. Answer calls or skip tracks with the remote \u0026amp; mic. Choose from four popular colour options. Small, medium and large earpieces included for a secure and comfortable fit. Also a hard plastic carry case is included to keep the headphones safe.\u003c\/span\u003e\u003c\/p\u003e\n\u003cp\u003e \u003c\/p\u003e\n\u003cdiv style=\"text-align: start;\"\u003e\u003cimg src=\"https:\/\/cdn.shopify.com\/s\/files\/1\/2311\/1985\/files\/1.jpg?v=1586316035\" style=\"float: none;\"\u003e\u003c\/div\u003e\n\u003cdiv style=\"text-align: start;\"\u003e\u003cimg src=\"https:\/\/cdn.shopify.com\/s\/files\/1\/2311\/1985\/files\/2.jpg?v=1586316074\" style=\"float: none;\"\u003e\u003c\/div\u003e\n\u003cdiv style=\"text-align: start;\"\u003e\u003cimg src=\"https:\/\/cdn.shopify.com\/s\/files\/1\/2311\/1985\/files\/5.jpg?v=1586316141\" style=\"float: none;\"\u003e\u003c\/div\u003e\n\u003cdiv style=\"text-align: start;\"\u003e\u003cimg src=\"https:\/\/cdn.shopify.com\/s\/files\/1\/2311\/1985\/files\/8.jpg?v=1586316208\" style=\"float: none;\"\u003e\u003c\/div\u003e\n\u003cdiv style=\"text-align: start;\"\u003e\u003cimg src=\"https:\/\/cdn.shopify.com\/s\/files\/1\/2311\/1985\/files\/14.jpg?v=1586316333\" style=\"float: none;\"\u003e\u003c\/div\u003e\n\u003cdiv style=\"text-align: start;\"\u003e\u003cimg src=\"https:\/\/cdn.shopify.com\/s\/files\/1\/2311\/1985\/files\/15.jpg?v=1586316316\" style=\"float: none;\"\u003e\u003c\/div\u003e\n\u003cdiv style=\"text-align: start;\"\u003e\u003cimg src=\"https:\/\/cdn.shopify.com\/s\/files\/1\/2311\/1985\/files\/7.jpg?v=1586316298\" style=\"float: none;\"\u003e\u003c\/div\u003e\n\u003cdiv style=\"text-align: start;\"\u003e\u003cimg src=\"https:\/\/cdn.shopify.com\/s\/files\/1\/2311\/1985\/files\/4.jpg?v=1586316509\" style=\"float: none;\"\u003e\u003c\/div\u003e\n\u003cdiv style=\"text-align: start;\"\u003e\u003cimg src=\"https:\/\/cdn.shopify.com\/s\/files\/1\/2311\/1985\/files\/13.jpg?v=1586316348\" style=\"float: none;\"\u003e\u003c\/div\u003e\n\u003cdiv style=\"text-align: start;\"\u003e\u003cimg src=\"https:\/\/cdn.shopify.com\/s\/files\/1\/2311\/1985\/files\/9.jpg?v=1586316390\" style=\"float: none;\"\u003e\u003c\/div\u003e\n\u003cdiv style=\"text-align: start;\"\u003e\u003cimg src=\"https:\/\/cdn.shopify.com\/s\/files\/1\/2311\/1985\/files\/10.jpg?v=1586316477\" style=\"float: none;\"\u003e\u003c\/div\u003e\n\u003cdiv style=\"text-align: start;\"\u003e\u003cimg src=\"https:\/\/cdn.shopify.com\/s\/files\/1\/2311\/1985\/files\/11.jpg?v=1586316493\" style=\"float: none;\"\u003e\u003c\/div\u003e\n\u003cdiv style=\"text-align: start;\"\u003e\u003cimg src=\"https:\/\/cdn.shopify.com\/s\/files\/1\/2311\/1985\/files\/17.jpg?v=1586316924\" style=\"float: none;\"\u003e\u003c\/div\u003e\n\u003cdiv style=\"text-align: start;\"\u003e\u003c\/div\u003e"}