Clip inner ear headphones are ideal for active lifestyles, exercise, fitness and running. A sweat and splash proof design make them durable. The Pivot Motion fit makes them secure and comfortable. Five fashionable color options are perfect to fit any personality.
Secure and comfortable fit with "Pivot Motion Fit"
Sweat & Splash-proof (IPX 2) ideal for sports and exercise
Comfortable ear clip made of soft silicone rubber
U--type cord & cord clip prevent flapping during exercise
5 colour selections
1.2m cord with gold-plated slim L-plug compatible with iPhone
S/M/L silicone earpieces included
Driver Unit: 9mm
Magnet type: Neodymium
Frequency Response:10-23,000Hz
Nominal Impedance: 16 ohms Sensitivity 102dB / 1mW Max.
Input Capability: 200mW(IEC)
Cord Length: 3.94ft (1.2m) Weight (without cord) 0.3oz (8.6g)
Plug: iPhone compatible, Gold-plated, L-shape Accessory S/M/L silicone earpieces 
Related Products
Wireless Headphones
Quick View
{"id":4198678134865,"title":"JVC HA-S20BT Bluetooth Wireless On Ear Headphone","handle":"jvc-ha-s20bt-bluetooth-wireless-on-ear-headphone-blue","description":"\u003cdiv style=\"text-align: left;\"\u003e\n\u003ch5\u003e\u003cspan\u003eDescription\u003c\/span\u003e\u003c\/h5\u003e\n\u003c\/div\u003e\n\u003cdiv style=\"text-align: left;\"\u003e\u003cimg src=\"https:\/\/cdn.shopify.com\/s\/files\/1\/2311\/1985\/files\/1_0b013e08-0f5d-432d-9fbc-bd4ecb065010.png?v=1587309158\" style=\"float: none;\"\u003e\u003c\/div\u003e\n\u003cdiv style=\"text-align: left;\"\u003e\u003cimg src=\"https:\/\/cdn.shopify.com\/s\/files\/1\/2311\/1985\/files\/3_b5f8f9c5-f60a-42f1-9533-d87a4a525866.png?v=1587309196\" style=\"float: none;\"\u003e\u003c\/div\u003e\n\u003cdiv style=\"text-align: left;\"\u003e\u003cimg src=\"https:\/\/cdn.shopify.com\/s\/files\/1\/2311\/1985\/files\/2_9417c65c-e6b1-4f43-aa6f-8a35f2224206.png?v=1587309254\" style=\"float: none;\"\u003e\u003c\/div\u003e\n\u003cdiv style=\"text-align: left;\"\u003e\u003cimg src=\"https:\/\/cdn.shopify.com\/s\/files\/1\/2311\/1985\/files\/4_a3338c0a-46b7-4b1a-acaa-bbb42521e28e.png?v=1587309294\" style=\"float: none;\"\u003e\u003c\/div\u003e\n\u003cdiv style=\"text-align: left;\"\u003e\u003cimg src=\"https:\/\/cdn.shopify.com\/s\/files\/1\/2311\/1985\/files\/5_61a47fd5-704c-4576-bb00-0a43af7cf3ef.png?v=1587309333\" style=\"float: none;\"\u003e\u003c\/div\u003e\n\u003cdiv style=\"text-align: left;\"\u003e\u003cimg src=\"https:\/\/cdn.shopify.com\/s\/files\/1\/2311\/1985\/files\/6_7cab8867-d4ab-46f8-b389-6d0235800551.png?v=1587309373\" style=\"float: none;\"\u003e\u003c\/div\u003e\n\u003cdiv style=\"text-align: left;\"\u003e\u003cimg src=\"https:\/\/cdn.shopify.com\/s\/files\/1\/2311\/1985\/files\/7_776f7e0e-0502-4906-8bfb-dc7d5a3432cb.png?v=1587309409\" style=\"float: none;\"\u003e\u003c\/div\u003e\n\u003cdiv style=\"text-align: left;\"\u003e\u003cimg src=\"https:\/\/cdn.shopify.com\/s\/files\/1\/2311\/1985\/files\/15.png?v=1587309446\" style=\"float: none;\"\u003e\u003c\/div\u003e\n\u003cdiv style=\"text-align: left;\"\u003e\u003cimg src=\"https:\/\/cdn.shopify.com\/s\/files\/1\/2311\/1985\/files\/9_dd0d60bf-52cc-4c9c-9254-9df6a473816e.png?v=1587309494\" style=\"float: none;\"\u003e\u003c\/div\u003e\n\u003cdiv style=\"text-align: left;\"\u003e\u003cimg src=\"https:\/\/cdn.shopify.com\/s\/files\/1\/2311\/1985\/files\/10_7b8260cd-3ec5-4539-9c13-5c5dc51b5919.png?v=1587309522\" style=\"float: none;\"\u003e\u003c\/div\u003e\n\u003cdiv style=\"text-align: left;\"\u003e\u003cimg src=\"https:\/\/cdn.shopify.com\/s\/files\/1\/2311\/1985\/files\/16.png?v=1587309548\" style=\"float: none;\"\u003e\u003c\/div\u003e\n\u003cdiv style=\"text-align: left;\"\u003e\u003cimg src=\"https:\/\/cdn.shopify.com\/s\/files\/1\/2311\/1985\/files\/8_1fc3b0b3-bbce-4518-9d3c-e5de407688dc.png?v=1587309594\" style=\"float: none;\"\u003e\u003c\/div\u003e\n\u003cdiv style=\"text-align: left;\"\u003e\u003cimg src=\"https:\/\/cdn.shopify.com\/s\/files\/1\/2311\/1985\/files\/11_ab5cf8df-4cb6-42e9-8ed4-5bc30b86bd5e.png?v=1587309629\" style=\"float: none;\"\u003e\u003c\/div\u003e\n\u003cdiv style=\"text-align: left;\"\u003e\u003cimg src=\"https:\/\/cdn.shopify.com\/s\/files\/1\/2311\/1985\/files\/14.png?v=1587309672\" style=\"float: none;\"\u003e\u003c\/div\u003e\n\u003cdiv style=\"text-align: left;\"\u003e\u003cimg src=\"https:\/\/cdn.shopify.com\/s\/files\/1\/2311\/1985\/files\/13.png?v=1587309707\" style=\"float: none;\"\u003e\u003c\/div\u003e\n\u003cdiv style=\"text-align: left;\"\u003e\u003cimg src=\"https:\/\/cdn.shopify.com\/s\/files\/1\/2311\/1985\/files\/12.png?v=1587309742\" style=\"float: none;\"\u003e\u003c\/div\u003e","published_at":"2019-10-01T12:34:33+08:00","created_at":"2019-10-01T12:34:33+08:00","vendor":"JVC Malaysia","type":"Wireless Headphones","tags":["bluetooth","headphones","on-ear","wireless"],"price":19900,"price_min":19900,"price_max":19900,"available":true,"price_varies":false,"compare_at_price":19900,"compare_at_price_min":19900,"compare_at_price_max":19900,"compare_at_price_varies":false,"variants":[{"id":32096700530769,"title":"blue","option1":"blue","option2":null,"option3":null,"sku":"JVCS20BTA","requires_shipping":true,"taxable":false,"featured_image":{"id":12852791967825,"product_id":4198678134865,"position":1,"created_at":"2019-10-01T12:35:19+08:00","updated_at":"2020-04-19T23:23:29+08:00","alt":null,"width":1280,"height":1024,"src":"\/\/klingen.com.my\/cdn\/shop\/products\/224073_HA-S20BT-A.jpg?v=1587309809","variant_ids":[32096700530769]},"available":true,"name":"JVC HA-S20BT Bluetooth Wireless On Ear Headphone - blue","public_title":"blue","options":["blue"],"price":19900,"weight":500,"compare_at_price":19900,"inventory_quantity":2,"inventory_management":"shopify","inventory_policy":"deny","barcode":"","featured_media":{"alt":null,"id":2127256715345,"position":1,"preview_image":{"aspect_ratio":1.25,"height":1024,"width":1280,"src":"\/\/klingen.com.my\/cdn\/shop\/products\/224073_HA-S20BT-A.jpg?v=1587309809"}}},{"id":32096700563537,"title":"black","option1":"black","option2":null,"option3":null,"sku":"JVCS20BTB","requires_shipping":true,"taxable":false,"featured_image":{"id":14756744331345,"product_id":4198678134865,"position":14,"created_at":"2020-04-19T23:24:43+08:00","updated_at":"2020-04-19T23:24:43+08:00","alt":null,"width":1280,"height":1024,"src":"\/\/klingen.com.my\/cdn\/shop\/products\/224074_HA-S20BT-B.png?v=1587309883","variant_ids":[32096700563537]},"available":true,"name":"JVC HA-S20BT Bluetooth Wireless On Ear Headphone - black","public_title":"black","options":["black"],"price":19900,"weight":500,"compare_at_price":19900,"inventory_quantity":5,"inventory_management":"shopify","inventory_policy":"deny","barcode":"","featured_media":{"alt":null,"id":6929839390801,"position":14,"preview_image":{"aspect_ratio":1.25,"height":1024,"width":1280,"src":"\/\/klingen.com.my\/cdn\/shop\/products\/224074_HA-S20BT-B.png?v=1587309883"}}},{"id":32096700596305,"title":"pink","option1":"pink","option2":null,"option3":null,"sku":"JVCS20BTP","requires_shipping":true,"taxable":false,"featured_image":{"id":14756744921169,"product_id":4198678134865,"position":15,"created_at":"2020-04-19T23:24:53+08:00","updated_at":"2020-04-19T23:24:53+08:00","alt":null,"width":1280,"height":1024,"src":"\/\/klingen.com.my\/cdn\/shop\/products\/224076_HA-S20BT-P.png?v=1587309893","variant_ids":[32096700596305]},"available":false,"name":"JVC HA-S20BT Bluetooth Wireless On Ear Headphone - pink","public_title":"pink","options":["pink"],"price":19900,"weight":500,"compare_at_price":19900,"inventory_quantity":0,"inventory_management":"shopify","inventory_policy":"deny","barcode":"","featured_media":{"alt":null,"id":6929840046161,"position":15,"preview_image":{"aspect_ratio":1.25,"height":1024,"width":1280,"src":"\/\/klingen.com.my\/cdn\/shop\/products\/224076_HA-S20BT-P.png?v=1587309893"}}},{"id":32096700629073,"title":"white","option1":"white","option2":null,"option3":null,"sku":"JVCS20BTW","requires_shipping":true,"taxable":false,"featured_image":{"id":14756743446609,"product_id":4198678134865,"position":13,"created_at":"2020-04-19T23:24:35+08:00","updated_at":"2020-04-19T23:24:35+08:00","alt":null,"width":1280,"height":1024,"src":"\/\/klingen.com.my\/cdn\/shop\/products\/224075_HA-S20BT-H.jpg?v=1587309875","variant_ids":[32096700629073]},"available":true,"name":"JVC HA-S20BT Bluetooth Wireless On Ear Headphone - white","public_title":"white","options":["white"],"price":19900,"weight":500,"compare_at_price":19900,"inventory_quantity":4,"inventory_management":"shopify","inventory_policy":"deny","barcode":"","featured_media":{"alt":null,"id":6929838538833,"position":13,"preview_image":{"aspect_ratio":1.25,"height":1024,"width":1280,"src":"\/\/klingen.com.my\/cdn\/shop\/products\/224075_HA-S20BT-H.jpg?v=1587309875"}}}],"images":["\/\/klingen.com.my\/cdn\/shop\/products\/224073_HA-S20BT-A.jpg?v=1587309809","\/\/klingen.com.my\/cdn\/shop\/products\/HA_S20BT_Blue_front.jpg?v=1587309809","\/\/klingen.com.my\/cdn\/shop\/products\/HA_S20BT_Blue_swivel.jpg?v=1587309809","\/\/klingen.com.my\/cdn\/shop\/products\/HA-S20BT_Blue_20180115.jpg?v=1587309809","\/\/klingen.com.my\/cdn\/shop\/products\/HA-S20BT-A-E_PKG.jpg?v=1587309809","\/\/klingen.com.my\/cdn\/shop\/products\/JVCKENWOOD-822.jpg?v=1587309809","\/\/klingen.com.my\/cdn\/shop\/products\/JVCKENWOOD-1630.jpg?v=1587309809","\/\/klingen.com.my\/cdn\/shop\/products\/JVCKENWOODblue_J3B2828.jpg?v=1587309809","\/\/klingen.com.my\/cdn\/shop\/products\/JVCKENWOODblue-762.jpg?v=1587309809","\/\/klingen.com.my\/cdn\/shop\/products\/JVCKENWOOD-B3170.jpg?v=1587309839","\/\/klingen.com.my\/cdn\/shop\/products\/JVCKENWOOD-1611-2.jpg?v=1587309840","\/\/klingen.com.my\/cdn\/shop\/products\/JVCKENWOOD-1598-2.jpg?v=1587309843","\/\/klingen.com.my\/cdn\/shop\/products\/224075_HA-S20BT-H.jpg?v=1587309875","\/\/klingen.com.my\/cdn\/shop\/products\/224074_HA-S20BT-B.png?v=1587309883","\/\/klingen.com.my\/cdn\/shop\/products\/224076_HA-S20BT-P.png?v=1587309893"],"featured_image":"\/\/klingen.com.my\/cdn\/shop\/products\/224073_HA-S20BT-A.jpg?v=1587309809","options":["Color"],"media":[{"alt":null,"id":2127256715345,"position":1,"preview_image":{"aspect_ratio":1.25,"height":1024,"width":1280,"src":"\/\/klingen.com.my\/cdn\/shop\/products\/224073_HA-S20BT-A.jpg?v=1587309809"},"aspect_ratio":1.25,"height":1024,"media_type":"image","src":"\/\/klingen.com.my\/cdn\/shop\/products\/224073_HA-S20BT-A.jpg?v=1587309809","width":1280},{"alt":null,"id":2127256748113,"position":2,"preview_image":{"aspect_ratio":1.25,"height":1024,"width":1280,"src":"\/\/klingen.com.my\/cdn\/shop\/products\/HA_S20BT_Blue_front.jpg?v=1587309809"},"aspect_ratio":1.25,"height":1024,"media_type":"image","src":"\/\/klingen.com.my\/cdn\/shop\/products\/HA_S20BT_Blue_front.jpg?v=1587309809","width":1280},{"alt":null,"id":2127256780881,"position":3,"preview_image":{"aspect_ratio":1.25,"height":1024,"width":1280,"src":"\/\/klingen.com.my\/cdn\/shop\/products\/HA_S20BT_Blue_swivel.jpg?v=1587309809"},"aspect_ratio":1.25,"height":1024,"media_type":"image","src":"\/\/klingen.com.my\/cdn\/shop\/products\/HA_S20BT_Blue_swivel.jpg?v=1587309809","width":1280},{"alt":null,"id":2127256813649,"position":4,"preview_image":{"aspect_ratio":1.25,"height":1024,"width":1280,"src":"\/\/klingen.com.my\/cdn\/shop\/products\/HA-S20BT_Blue_20180115.jpg?v=1587309809"},"aspect_ratio":1.25,"height":1024,"media_type":"image","src":"\/\/klingen.com.my\/cdn\/shop\/products\/HA-S20BT_Blue_20180115.jpg?v=1587309809","width":1280},{"alt":null,"id":2127256846417,"position":5,"preview_image":{"aspect_ratio":1.25,"height":1024,"width":1280,"src":"\/\/klingen.com.my\/cdn\/shop\/products\/HA-S20BT-A-E_PKG.jpg?v=1587309809"},"aspect_ratio":1.25,"height":1024,"media_type":"image","src":"\/\/klingen.com.my\/cdn\/shop\/products\/HA-S20BT-A-E_PKG.jpg?v=1587309809","width":1280},{"alt":null,"id":2127256911953,"position":6,"preview_image":{"aspect_ratio":1.25,"height":1024,"width":1280,"src":"\/\/klingen.com.my\/cdn\/shop\/products\/JVCKENWOOD-822.jpg?v=1587309809"},"aspect_ratio":1.25,"height":1024,"media_type":"image","src":"\/\/klingen.com.my\/cdn\/shop\/products\/JVCKENWOOD-822.jpg?v=1587309809","width":1280},{"alt":null,"id":2127257010257,"position":7,"preview_image":{"aspect_ratio":1.25,"height":1024,"width":1280,"src":"\/\/klingen.com.my\/cdn\/shop\/products\/JVCKENWOOD-1630.jpg?v=1587309809"},"aspect_ratio":1.25,"height":1024,"media_type":"image","src":"\/\/klingen.com.my\/cdn\/shop\/products\/JVCKENWOOD-1630.jpg?v=1587309809","width":1280},{"alt":null,"id":2127257043025,"position":8,"preview_image":{"aspect_ratio":1.25,"height":1024,"width":1280,"src":"\/\/klingen.com.my\/cdn\/shop\/products\/JVCKENWOODblue_J3B2828.jpg?v=1587309809"},"aspect_ratio":1.25,"height":1024,"media_type":"image","src":"\/\/klingen.com.my\/cdn\/shop\/products\/JVCKENWOODblue_J3B2828.jpg?v=1587309809","width":1280},{"alt":null,"id":2127257075793,"position":9,"preview_image":{"aspect_ratio":1.25,"height":1024,"width":1280,"src":"\/\/klingen.com.my\/cdn\/shop\/products\/JVCKENWOODblue-762.jpg?v=1587309809"},"aspect_ratio":1.25,"height":1024,"media_type":"image","src":"\/\/klingen.com.my\/cdn\/shop\/products\/JVCKENWOODblue-762.jpg?v=1587309809","width":1280},{"alt":null,"id":6929834115153,"position":10,"preview_image":{"aspect_ratio":1.25,"height":1024,"width":1280,"src":"\/\/klingen.com.my\/cdn\/shop\/products\/JVCKENWOOD-B3170.jpg?v=1587309839"},"aspect_ratio":1.25,"height":1024,"media_type":"image","src":"\/\/klingen.com.my\/cdn\/shop\/products\/JVCKENWOOD-B3170.jpg?v=1587309839","width":1280},{"alt":null,"id":6929834410065,"position":11,"preview_image":{"aspect_ratio":1.25,"height":1024,"width":1280,"src":"\/\/klingen.com.my\/cdn\/shop\/products\/JVCKENWOOD-1611-2.jpg?v=1587309840"},"aspect_ratio":1.25,"height":1024,"media_type":"image","src":"\/\/klingen.com.my\/cdn\/shop\/products\/JVCKENWOOD-1611-2.jpg?v=1587309840","width":1280},{"alt":null,"id":6929834442833,"position":12,"preview_image":{"aspect_ratio":1.25,"height":1024,"width":1280,"src":"\/\/klingen.com.my\/cdn\/shop\/products\/JVCKENWOOD-1598-2.jpg?v=1587309843"},"aspect_ratio":1.25,"height":1024,"media_type":"image","src":"\/\/klingen.com.my\/cdn\/shop\/products\/JVCKENWOOD-1598-2.jpg?v=1587309843","width":1280},{"alt":null,"id":6929838538833,"position":13,"preview_image":{"aspect_ratio":1.25,"height":1024,"width":1280,"src":"\/\/klingen.com.my\/cdn\/shop\/products\/224075_HA-S20BT-H.jpg?v=1587309875"},"aspect_ratio":1.25,"height":1024,"media_type":"image","src":"\/\/klingen.com.my\/cdn\/shop\/products\/224075_HA-S20BT-H.jpg?v=1587309875","width":1280},{"alt":null,"id":6929839390801,"position":14,"preview_image":{"aspect_ratio":1.25,"height":1024,"width":1280,"src":"\/\/klingen.com.my\/cdn\/shop\/products\/224074_HA-S20BT-B.png?v=1587309883"},"aspect_ratio":1.25,"height":1024,"media_type":"image","src":"\/\/klingen.com.my\/cdn\/shop\/products\/224074_HA-S20BT-B.png?v=1587309883","width":1280},{"alt":null,"id":6929840046161,"position":15,"preview_image":{"aspect_ratio":1.25,"height":1024,"width":1280,"src":"\/\/klingen.com.my\/cdn\/shop\/products\/224076_HA-S20BT-P.png?v=1587309893"},"aspect_ratio":1.25,"height":1024,"media_type":"image","src":"\/\/klingen.com.my\/cdn\/shop\/products\/224076_HA-S20BT-P.png?v=1587309893","width":1280}],"content":"\u003cdiv style=\"text-align: left;\"\u003e\n\u003ch5\u003e\u003cspan\u003eDescription\u003c\/span\u003e\u003c\/h5\u003e\n\u003c\/div\u003e\n\u003cdiv style=\"text-align: left;\"\u003e\u003cimg src=\"https:\/\/cdn.shopify.com\/s\/files\/1\/2311\/1985\/files\/1_0b013e08-0f5d-432d-9fbc-bd4ecb065010.png?v=1587309158\" style=\"float: none;\"\u003e\u003c\/div\u003e\n\u003cdiv style=\"text-align: left;\"\u003e\u003cimg src=\"https:\/\/cdn.shopify.com\/s\/files\/1\/2311\/1985\/files\/3_b5f8f9c5-f60a-42f1-9533-d87a4a525866.png?v=1587309196\" style=\"float: none;\"\u003e\u003c\/div\u003e\n\u003cdiv style=\"text-align: left;\"\u003e\u003cimg src=\"https:\/\/cdn.shopify.com\/s\/files\/1\/2311\/1985\/files\/2_9417c65c-e6b1-4f43-aa6f-8a35f2224206.png?v=1587309254\" style=\"float: none;\"\u003e\u003c\/div\u003e\n\u003cdiv style=\"text-align: left;\"\u003e\u003cimg src=\"https:\/\/cdn.shopify.com\/s\/files\/1\/2311\/1985\/files\/4_a3338c0a-46b7-4b1a-acaa-bbb42521e28e.png?v=1587309294\" style=\"float: none;\"\u003e\u003c\/div\u003e\n\u003cdiv style=\"text-align: left;\"\u003e\u003cimg src=\"https:\/\/cdn.shopify.com\/s\/files\/1\/2311\/1985\/files\/5_61a47fd5-704c-4576-bb00-0a43af7cf3ef.png?v=1587309333\" style=\"float: none;\"\u003e\u003c\/div\u003e\n\u003cdiv style=\"text-align: left;\"\u003e\u003cimg src=\"https:\/\/cdn.shopify.com\/s\/files\/1\/2311\/1985\/files\/6_7cab8867-d4ab-46f8-b389-6d0235800551.png?v=1587309373\" style=\"float: none;\"\u003e\u003c\/div\u003e\n\u003cdiv style=\"text-align: left;\"\u003e\u003cimg src=\"https:\/\/cdn.shopify.com\/s\/files\/1\/2311\/1985\/files\/7_776f7e0e-0502-4906-8bfb-dc7d5a3432cb.png?v=1587309409\" style=\"float: none;\"\u003e\u003c\/div\u003e\n\u003cdiv style=\"text-align: left;\"\u003e\u003cimg src=\"https:\/\/cdn.shopify.com\/s\/files\/1\/2311\/1985\/files\/15.png?v=1587309446\" style=\"float: none;\"\u003e\u003c\/div\u003e\n\u003cdiv style=\"text-align: left;\"\u003e\u003cimg src=\"https:\/\/cdn.shopify.com\/s\/files\/1\/2311\/1985\/files\/9_dd0d60bf-52cc-4c9c-9254-9df6a473816e.png?v=1587309494\" style=\"float: none;\"\u003e\u003c\/div\u003e\n\u003cdiv style=\"text-align: left;\"\u003e\u003cimg src=\"https:\/\/cdn.shopify.com\/s\/files\/1\/2311\/1985\/files\/10_7b8260cd-3ec5-4539-9c13-5c5dc51b5919.png?v=1587309522\" style=\"float: none;\"\u003e\u003c\/div\u003e\n\u003cdiv style=\"text-align: left;\"\u003e\u003cimg src=\"https:\/\/cdn.shopify.com\/s\/files\/1\/2311\/1985\/files\/16.png?v=1587309548\" style=\"float: none;\"\u003e\u003c\/div\u003e\n\u003cdiv style=\"text-align: left;\"\u003e\u003cimg src=\"https:\/\/cdn.shopify.com\/s\/files\/1\/2311\/1985\/files\/8_1fc3b0b3-bbce-4518-9d3c-e5de407688dc.png?v=1587309594\" style=\"float: none;\"\u003e\u003c\/div\u003e\n\u003cdiv style=\"text-align: left;\"\u003e\u003cimg src=\"https:\/\/cdn.shopify.com\/s\/files\/1\/2311\/1985\/files\/11_ab5cf8df-4cb6-42e9-8ed4-5bc30b86bd5e.png?v=1587309629\" style=\"float: none;\"\u003e\u003c\/div\u003e\n\u003cdiv style=\"text-align: left;\"\u003e\u003cimg src=\"https:\/\/cdn.shopify.com\/s\/files\/1\/2311\/1985\/files\/14.png?v=1587309672\" style=\"float: none;\"\u003e\u003c\/div\u003e\n\u003cdiv style=\"text-align: left;\"\u003e\u003cimg src=\"https:\/\/cdn.shopify.com\/s\/files\/1\/2311\/1985\/files\/13.png?v=1587309707\" style=\"float: none;\"\u003e\u003c\/div\u003e\n\u003cdiv style=\"text-align: left;\"\u003e\u003cimg src=\"https:\/\/cdn.shopify.com\/s\/files\/1\/2311\/1985\/files\/12.png?v=1587309742\" style=\"float: none;\"\u003e\u003c\/div\u003e"}
Wireless Headphones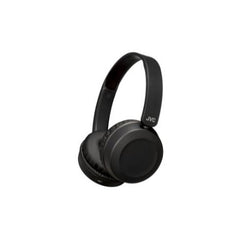 Quick View
{"id":4180259438673,"title":"JVC HA-S31BT Bluetooth Wireless Headphone","handle":"jvc-ha-s31bt-bluetooth-wireless-headphone-blue","description":"\u003ch5\u003e\u003cspan\u003eDescription\u003c\/span\u003e\u003c\/h5\u003e\n\u003ch2 style=\"text-align: left;\"\u003e\n\u003cstrong\u003eDue to huge demand on the stock after the finish of S31BT Black Color, our team has decided to ship \"S35BT\" for customer who purchase S31BT Black Color from Today 2\/Apr 2020, Both of them have exactly same specification, however the design is slightly different.\u003c\/strong\u003e\u003cbr\u003e\n\u003c\/h2\u003e\n\u003cdiv style=\"text-align: left;\"\u003e\n\u003cimg src=\"https:\/\/cdn.shopify.com\/s\/files\/1\/2311\/1985\/files\/1_4579f5fe-c595-4828-8812-1fa42f3885cc.png?v=1584515576\" style=\"float: none;\"\u003e\u003cbr\u003e\u003cimg src=\"https:\/\/cdn.shopify.com\/s\/files\/1\/2311\/1985\/files\/2.png?v=1584433776\" style=\"float: none;\"\u003e\u003cbr\u003e\u003cimg src=\"https:\/\/cdn.shopify.com\/s\/files\/1\/2311\/1985\/files\/6_dd420f3b-91aa-48b3-b9ff-c771cf6380f0.png?v=1584515662\" style=\"float: none;\"\u003e\u003cbr\u003e\u003cimg src=\"https:\/\/cdn.shopify.com\/s\/files\/1\/2311\/1985\/files\/3_44d24b59-4a6a-4a6f-af9a-2dee6cf47b89.png?v=1584515697\" style=\"float: none;\"\u003e\u003cbr\u003e\u003cimg src=\"https:\/\/cdn.shopify.com\/s\/files\/1\/2311\/1985\/files\/4.png?v=1584433996\" style=\"float: none;\"\u003e\u003cbr\u003e\u003cimg src=\"https:\/\/cdn.shopify.com\/s\/files\/1\/2311\/1985\/files\/5.png?v=1584433912\" style=\"float: none;\"\u003e\u003cbr\u003e\u003cimg src=\"https:\/\/cdn.shopify.com\/s\/files\/1\/2311\/1985\/files\/8.png?v=1584434056\" style=\"float: none;\"\u003e\u003cbr\u003e\u003cimg src=\"https:\/\/cdn.shopify.com\/s\/files\/1\/2311\/1985\/files\/7_04342dbd-ebf4-4c05-9ca9-48a888436a40.png?v=1584515746\" style=\"float: none;\"\u003e\u003cbr\u003e\u003cimg src=\"https:\/\/cdn.shopify.com\/s\/files\/1\/2311\/1985\/files\/Add_a_heading-2_555423cb-593e-47d2-ba4f-b29bce80c5bc.png?v=1584515838\" style=\"float: none;\"\u003e\u003cbr\u003e\u003cimg src=\"https:\/\/cdn.shopify.com\/s\/files\/1\/2311\/1985\/files\/9.png?v=1584435209\" style=\"float: none;\"\u003e\u003cbr\u003e\u003cimg src=\"https:\/\/cdn.shopify.com\/s\/files\/1\/2311\/1985\/files\/11.png?v=1584435251\" style=\"float: none;\"\u003e\u003cbr\u003e\u003cimg src=\"https:\/\/cdn.shopify.com\/s\/files\/1\/2311\/1985\/files\/10.png?v=1584435290\" style=\"float: none;\"\u003e\u003cbr\u003e\u003cimg src=\"https:\/\/cdn.shopify.com\/s\/files\/1\/2311\/1985\/files\/SPECIFICATIONS.png?v=1584435324\" style=\"float: none;\"\u003e\u003cbr\u003e\n\u003c\/div\u003e\n\u003cp\u003e\u003cbr\u003e\u003c\/p\u003e\n\u003ch5\u003e\u003c\/h5\u003e","published_at":"2019-09-27T14:17:49+08:00","created_at":"2019-09-27T14:17:49+08:00","vendor":"JVC Malaysia","type":"Wireless Headphones","tags":["bluetooth","headphones","on-ear","wireless"],"price":26900,"price_min":26900,"price_max":26900,"available":true,"price_varies":false,"compare_at_price":26900,"compare_at_price_min":26900,"compare_at_price_max":26900,"compare_at_price_varies":false,"variants":[{"id":31959680516177,"title":"Black","option1":"Black","option2":null,"option3":null,"sku":"S31BTB","requires_shipping":true,"taxable":false,"featured_image":{"id":14469951062097,"product_id":4180259438673,"position":1,"created_at":"2020-03-09T14:02:33+08:00","updated_at":"2020-04-20T10:17:21+08:00","alt":null,"width":450,"height":450,"src":"\/\/klingen.com.my\/cdn\/shop\/products\/224905_HA-S31BT-B_98ed999e-bb59-4910-8daa-1a65a6172745.jpg?v=1587349041","variant_ids":[31959680516177]},"available":true,"name":"JVC HA-S31BT Bluetooth Wireless Headphone - Black","public_title":"Black","options":["Black"],"price":26900,"weight":500,"compare_at_price":26900,"inventory_quantity":46,"inventory_management":"shopify","inventory_policy":"deny","barcode":"","featured_media":{"alt":null,"id":6642921013329,"position":1,"preview_image":{"aspect_ratio":1.0,"height":450,"width":450,"src":"\/\/klingen.com.my\/cdn\/shop\/products\/224905_HA-S31BT-B_98ed999e-bb59-4910-8daa-1a65a6172745.jpg?v=1587349041"}}},{"id":31959680483409,"title":"White","option1":"White","option2":null,"option3":null,"sku":"S31BTW","requires_shipping":true,"taxable":false,"featured_image":{"id":14469949751377,"product_id":4180259438673,"position":11,"created_at":"2020-03-09T14:02:13+08:00","updated_at":"2020-04-20T10:17:22+08:00","alt":null,"width":450,"height":450,"src":"\/\/klingen.com.my\/cdn\/shop\/products\/HA-S31BT-H_f0d8d241-a746-457c-969f-5a340daea29c.jpg?v=1587349042","variant_ids":[31959680483409]},"available":false,"name":"JVC HA-S31BT Bluetooth Wireless Headphone - White","public_title":"White","options":["White"],"price":26900,"weight":500,"compare_at_price":26900,"inventory_quantity":0,"inventory_management":"shopify","inventory_policy":"deny","barcode":"","featured_media":{"alt":null,"id":6642919702609,"position":11,"preview_image":{"aspect_ratio":1.0,"height":450,"width":450,"src":"\/\/klingen.com.my\/cdn\/shop\/products\/HA-S31BT-H_f0d8d241-a746-457c-969f-5a340daea29c.jpg?v=1587349042"}}},{"id":32098579120209,"title":"Blue","option1":"Blue","option2":null,"option3":null,"sku":"HA-S31BTA-A","requires_shipping":true,"taxable":false,"featured_image":{"id":14759253934161,"product_id":4180259438673,"position":12,"created_at":"2020-04-20T10:17:22+08:00","updated_at":"2020-04-20T10:17:22+08:00","alt":null,"width":1024,"height":1024,"src":"\/\/klingen.com.my\/cdn\/shop\/products\/HAS31BTA.jpg?v=1587349042","variant_ids":[32098579120209]},"available":false,"name":"JVC HA-S31BT Bluetooth Wireless Headphone - Blue","public_title":"Blue","options":["Blue"],"price":26900,"weight":500,"compare_at_price":26900,"inventory_quantity":0,"inventory_management":"shopify","inventory_policy":"deny","barcode":"","featured_media":{"alt":null,"id":6932352958545,"position":12,"preview_image":{"aspect_ratio":1.0,"height":1024,"width":1024,"src":"\/\/klingen.com.my\/cdn\/shop\/products\/HAS31BTA.jpg?v=1587349042"}}}],"images":["\/\/klingen.com.my\/cdn\/shop\/products\/224905_HA-S31BT-B_98ed999e-bb59-4910-8daa-1a65a6172745.jpg?v=1587349041","\/\/klingen.com.my\/cdn\/shop\/products\/HA-S31BT-B_02_ab447b39-3bf9-4ec7-aea8-62929b5dc655.jpg?v=1587349041","\/\/klingen.com.my\/cdn\/shop\/products\/HA-S31BT-B_front_021585ef-edcf-46d9-9585-02a230009713.jpg?v=1587349041","\/\/klingen.com.my\/cdn\/shop\/products\/224906_HA-S31BT-B_U_PKG_24df8cd2-2d92-40f9-a920-de6e9a98bebc.jpg?v=1587349041","\/\/klingen.com.my\/cdn\/shop\/products\/HA-S31BT-B_swivel_93b3356c-08c3-4414-8b46-90a42269ee23.jpg?v=1587349041","\/\/klingen.com.my\/cdn\/shop\/products\/224910_HA-S31BT-A_U_PKG-2.jpg?v=1585227490","\/\/klingen.com.my\/cdn\/shop\/products\/HA-S31BT-A_souchaku.jpg?v=1585227490","\/\/klingen.com.my\/cdn\/shop\/products\/224904_HA-S31BT-H_U_PKG_03bd6380-1368-44e7-a81c-044ecb50cd4c.jpg?v=1587349041","\/\/klingen.com.my\/cdn\/shop\/products\/HA-S31BT-H_front_322facf9-5ba5-4857-8a5e-2aa3fef52ede.jpg?v=1587349041","\/\/klingen.com.my\/cdn\/shop\/products\/HA-S31BT-H_swivel_6279c4b1-7a4a-4bda-ba33-25b8360ebd15.jpg?v=1587349041","\/\/klingen.com.my\/cdn\/shop\/products\/HA-S31BT-H_f0d8d241-a746-457c-969f-5a340daea29c.jpg?v=1587349042","\/\/klingen.com.my\/cdn\/shop\/products\/HAS31BTA.jpg?v=1587349042"],"featured_image":"\/\/klingen.com.my\/cdn\/shop\/products\/224905_HA-S31BT-B_98ed999e-bb59-4910-8daa-1a65a6172745.jpg?v=1587349041","options":["Color"],"media":[{"alt":null,"id":6642921013329,"position":1,"preview_image":{"aspect_ratio":1.0,"height":450,"width":450,"src":"\/\/klingen.com.my\/cdn\/shop\/products\/224905_HA-S31BT-B_98ed999e-bb59-4910-8daa-1a65a6172745.jpg?v=1587349041"},"aspect_ratio":1.0,"height":450,"media_type":"image","src":"\/\/klingen.com.my\/cdn\/shop\/products\/224905_HA-S31BT-B_98ed999e-bb59-4910-8daa-1a65a6172745.jpg?v=1587349041","width":450},{"alt":null,"id":6642920783953,"position":2,"preview_image":{"aspect_ratio":1.0,"height":450,"width":450,"src":"\/\/klingen.com.my\/cdn\/shop\/products\/HA-S31BT-B_02_ab447b39-3bf9-4ec7-aea8-62929b5dc655.jpg?v=1587349041"},"aspect_ratio":1.0,"height":450,"media_type":"image","src":"\/\/klingen.com.my\/cdn\/shop\/products\/HA-S31BT-B_02_ab447b39-3bf9-4ec7-aea8-62929b5dc655.jpg?v=1587349041","width":450},{"alt":null,"id":6642920816721,"position":3,"preview_image":{"aspect_ratio":1.0,"height":450,"width":450,"src":"\/\/klingen.com.my\/cdn\/shop\/products\/HA-S31BT-B_front_021585ef-edcf-46d9-9585-02a230009713.jpg?v=1587349041"},"aspect_ratio":1.0,"height":450,"media_type":"image","src":"\/\/klingen.com.my\/cdn\/shop\/products\/HA-S31BT-B_front_021585ef-edcf-46d9-9585-02a230009713.jpg?v=1587349041","width":450},{"alt":null,"id":6642920751185,"position":4,"preview_image":{"aspect_ratio":1.0,"height":450,"width":450,"src":"\/\/klingen.com.my\/cdn\/shop\/products\/224906_HA-S31BT-B_U_PKG_24df8cd2-2d92-40f9-a920-de6e9a98bebc.jpg?v=1587349041"},"aspect_ratio":1.0,"height":450,"media_type":"image","src":"\/\/klingen.com.my\/cdn\/shop\/products\/224906_HA-S31BT-B_U_PKG_24df8cd2-2d92-40f9-a920-de6e9a98bebc.jpg?v=1587349041","width":450},{"alt":null,"id":6642920849489,"position":5,"preview_image":{"aspect_ratio":1.0,"height":450,"width":450,"src":"\/\/klingen.com.my\/cdn\/shop\/products\/HA-S31BT-B_swivel_93b3356c-08c3-4414-8b46-90a42269ee23.jpg?v=1587349041"},"aspect_ratio":1.0,"height":450,"media_type":"image","src":"\/\/klingen.com.my\/cdn\/shop\/products\/HA-S31BT-B_swivel_93b3356c-08c3-4414-8b46-90a42269ee23.jpg?v=1587349041","width":450},{"alt":null,"id":2088927494225,"position":6,"preview_image":{"aspect_ratio":1.0,"height":450,"width":450,"src":"\/\/klingen.com.my\/cdn\/shop\/products\/224910_HA-S31BT-A_U_PKG-2.jpg?v=1585227490"},"aspect_ratio":1.0,"height":450,"media_type":"image","src":"\/\/klingen.com.my\/cdn\/shop\/products\/224910_HA-S31BT-A_U_PKG-2.jpg?v=1585227490","width":450},{"alt":null,"id":2088927690833,"position":7,"preview_image":{"aspect_ratio":1.0,"height":450,"width":450,"src":"\/\/klingen.com.my\/cdn\/shop\/products\/HA-S31BT-A_souchaku.jpg?v=1585227490"},"aspect_ratio":1.0,"height":450,"media_type":"image","src":"\/\/klingen.com.my\/cdn\/shop\/products\/HA-S31BT-A_souchaku.jpg?v=1585227490","width":450},{"alt":null,"id":6642919571537,"position":8,"preview_image":{"aspect_ratio":1.0,"height":450,"width":450,"src":"\/\/klingen.com.my\/cdn\/shop\/products\/224904_HA-S31BT-H_U_PKG_03bd6380-1368-44e7-a81c-044ecb50cd4c.jpg?v=1587349041"},"aspect_ratio":1.0,"height":450,"media_type":"image","src":"\/\/klingen.com.my\/cdn\/shop\/products\/224904_HA-S31BT-H_U_PKG_03bd6380-1368-44e7-a81c-044ecb50cd4c.jpg?v=1587349041","width":450},{"alt":null,"id":6642919604305,"position":9,"preview_image":{"aspect_ratio":1.0,"height":450,"width":450,"src":"\/\/klingen.com.my\/cdn\/shop\/products\/HA-S31BT-H_front_322facf9-5ba5-4857-8a5e-2aa3fef52ede.jpg?v=1587349041"},"aspect_ratio":1.0,"height":450,"media_type":"image","src":"\/\/klingen.com.my\/cdn\/shop\/products\/HA-S31BT-H_front_322facf9-5ba5-4857-8a5e-2aa3fef52ede.jpg?v=1587349041","width":450},{"alt":null,"id":6642919637073,"position":10,"preview_image":{"aspect_ratio":1.0,"height":450,"width":450,"src":"\/\/klingen.com.my\/cdn\/shop\/products\/HA-S31BT-H_swivel_6279c4b1-7a4a-4bda-ba33-25b8360ebd15.jpg?v=1587349041"},"aspect_ratio":1.0,"height":450,"media_type":"image","src":"\/\/klingen.com.my\/cdn\/shop\/products\/HA-S31BT-H_swivel_6279c4b1-7a4a-4bda-ba33-25b8360ebd15.jpg?v=1587349041","width":450},{"alt":null,"id":6642919702609,"position":11,"preview_image":{"aspect_ratio":1.0,"height":450,"width":450,"src":"\/\/klingen.com.my\/cdn\/shop\/products\/HA-S31BT-H_f0d8d241-a746-457c-969f-5a340daea29c.jpg?v=1587349042"},"aspect_ratio":1.0,"height":450,"media_type":"image","src":"\/\/klingen.com.my\/cdn\/shop\/products\/HA-S31BT-H_f0d8d241-a746-457c-969f-5a340daea29c.jpg?v=1587349042","width":450},{"alt":null,"id":6932352958545,"position":12,"preview_image":{"aspect_ratio":1.0,"height":1024,"width":1024,"src":"\/\/klingen.com.my\/cdn\/shop\/products\/HAS31BTA.jpg?v=1587349042"},"aspect_ratio":1.0,"height":1024,"media_type":"image","src":"\/\/klingen.com.my\/cdn\/shop\/products\/HAS31BTA.jpg?v=1587349042","width":1024}],"content":"\u003ch5\u003e\u003cspan\u003eDescription\u003c\/span\u003e\u003c\/h5\u003e\n\u003ch2 style=\"text-align: left;\"\u003e\n\u003cstrong\u003eDue to huge demand on the stock after the finish of S31BT Black Color, our team has decided to ship \"S35BT\" for customer who purchase S31BT Black Color from Today 2\/Apr 2020, Both of them have exactly same specification, however the design is slightly different.\u003c\/strong\u003e\u003cbr\u003e\n\u003c\/h2\u003e\n\u003cdiv style=\"text-align: left;\"\u003e\n\u003cimg src=\"https:\/\/cdn.shopify.com\/s\/files\/1\/2311\/1985\/files\/1_4579f5fe-c595-4828-8812-1fa42f3885cc.png?v=1584515576\" style=\"float: none;\"\u003e\u003cbr\u003e\u003cimg src=\"https:\/\/cdn.shopify.com\/s\/files\/1\/2311\/1985\/files\/2.png?v=1584433776\" style=\"float: none;\"\u003e\u003cbr\u003e\u003cimg src=\"https:\/\/cdn.shopify.com\/s\/files\/1\/2311\/1985\/files\/6_dd420f3b-91aa-48b3-b9ff-c771cf6380f0.png?v=1584515662\" style=\"float: none;\"\u003e\u003cbr\u003e\u003cimg src=\"https:\/\/cdn.shopify.com\/s\/files\/1\/2311\/1985\/files\/3_44d24b59-4a6a-4a6f-af9a-2dee6cf47b89.png?v=1584515697\" style=\"float: none;\"\u003e\u003cbr\u003e\u003cimg src=\"https:\/\/cdn.shopify.com\/s\/files\/1\/2311\/1985\/files\/4.png?v=1584433996\" style=\"float: none;\"\u003e\u003cbr\u003e\u003cimg src=\"https:\/\/cdn.shopify.com\/s\/files\/1\/2311\/1985\/files\/5.png?v=1584433912\" style=\"float: none;\"\u003e\u003cbr\u003e\u003cimg src=\"https:\/\/cdn.shopify.com\/s\/files\/1\/2311\/1985\/files\/8.png?v=1584434056\" style=\"float: none;\"\u003e\u003cbr\u003e\u003cimg src=\"https:\/\/cdn.shopify.com\/s\/files\/1\/2311\/1985\/files\/7_04342dbd-ebf4-4c05-9ca9-48a888436a40.png?v=1584515746\" style=\"float: none;\"\u003e\u003cbr\u003e\u003cimg src=\"https:\/\/cdn.shopify.com\/s\/files\/1\/2311\/1985\/files\/Add_a_heading-2_555423cb-593e-47d2-ba4f-b29bce80c5bc.png?v=1584515838\" style=\"float: none;\"\u003e\u003cbr\u003e\u003cimg src=\"https:\/\/cdn.shopify.com\/s\/files\/1\/2311\/1985\/files\/9.png?v=1584435209\" style=\"float: none;\"\u003e\u003cbr\u003e\u003cimg src=\"https:\/\/cdn.shopify.com\/s\/files\/1\/2311\/1985\/files\/11.png?v=1584435251\" style=\"float: none;\"\u003e\u003cbr\u003e\u003cimg src=\"https:\/\/cdn.shopify.com\/s\/files\/1\/2311\/1985\/files\/10.png?v=1584435290\" style=\"float: none;\"\u003e\u003cbr\u003e\u003cimg src=\"https:\/\/cdn.shopify.com\/s\/files\/1\/2311\/1985\/files\/SPECIFICATIONS.png?v=1584435324\" style=\"float: none;\"\u003e\u003cbr\u003e\n\u003c\/div\u003e\n\u003cp\u003e\u003cbr\u003e\u003c\/p\u003e\n\u003ch5\u003e\u003c\/h5\u003e"}
Quick View
{"id":4198956990545,"title":"JVC HA-FX103BT Bluetooth Wireless In Ear Earphone","handle":"jvc-ha-fx103bt-bluetooth-wireless-in-ear-earphone-black","description":"\u003ch5\u003e\u003cspan\u003eDescription\u003c\/span\u003e\u003c\/h5\u003e\n\u003cp\u003e\u003cspan\u003eThe HA-FX103BT wireless in-ear headphones are part of JVC's Xtreme Xplosives range. Featuring Bluetooth technology and up to 5 hours of listening time you can listen to your favourite album without having to worry about charging the battery. Known for its rugged construction the new XX headphones employ an 8.5mm neodymium driver and Extreme Deep Bass Ports. Answer calls or skip tracks with the remote \u0026amp; mic. Choose from four popular colour options. Small, medium and large earpieces included for a secure and comfortable fit. Also a hard plastic carry case is included to keep the headphones safe.\u003c\/span\u003e\u003c\/p\u003e\n\u003cp\u003e \u003c\/p\u003e\n\u003cdiv style=\"text-align: start;\"\u003e\u003cimg src=\"https:\/\/cdn.shopify.com\/s\/files\/1\/2311\/1985\/files\/1.jpg?v=1586316035\" style=\"float: none;\"\u003e\u003c\/div\u003e\n\u003cdiv style=\"text-align: start;\"\u003e\u003cimg src=\"https:\/\/cdn.shopify.com\/s\/files\/1\/2311\/1985\/files\/2.jpg?v=1586316074\" style=\"float: none;\"\u003e\u003c\/div\u003e\n\u003cdiv style=\"text-align: start;\"\u003e\u003cimg src=\"https:\/\/cdn.shopify.com\/s\/files\/1\/2311\/1985\/files\/5.jpg?v=1586316141\" style=\"float: none;\"\u003e\u003c\/div\u003e\n\u003cdiv style=\"text-align: start;\"\u003e\u003cimg src=\"https:\/\/cdn.shopify.com\/s\/files\/1\/2311\/1985\/files\/8.jpg?v=1586316208\" style=\"float: none;\"\u003e\u003c\/div\u003e\n\u003cdiv style=\"text-align: start;\"\u003e\u003cimg src=\"https:\/\/cdn.shopify.com\/s\/files\/1\/2311\/1985\/files\/14.jpg?v=1586316333\" style=\"float: none;\"\u003e\u003c\/div\u003e\n\u003cdiv style=\"text-align: start;\"\u003e\u003cimg src=\"https:\/\/cdn.shopify.com\/s\/files\/1\/2311\/1985\/files\/15.jpg?v=1586316316\" style=\"float: none;\"\u003e\u003c\/div\u003e\n\u003cdiv style=\"text-align: start;\"\u003e\u003cimg src=\"https:\/\/cdn.shopify.com\/s\/files\/1\/2311\/1985\/files\/7.jpg?v=1586316298\" style=\"float: none;\"\u003e\u003c\/div\u003e\n\u003cdiv style=\"text-align: start;\"\u003e\u003cimg src=\"https:\/\/cdn.shopify.com\/s\/files\/1\/2311\/1985\/files\/4.jpg?v=1586316509\" style=\"float: none;\"\u003e\u003c\/div\u003e\n\u003cdiv style=\"text-align: start;\"\u003e\u003cimg src=\"https:\/\/cdn.shopify.com\/s\/files\/1\/2311\/1985\/files\/13.jpg?v=1586316348\" style=\"float: none;\"\u003e\u003c\/div\u003e\n\u003cdiv style=\"text-align: start;\"\u003e\u003cimg src=\"https:\/\/cdn.shopify.com\/s\/files\/1\/2311\/1985\/files\/9.jpg?v=1586316390\" style=\"float: none;\"\u003e\u003c\/div\u003e\n\u003cdiv style=\"text-align: start;\"\u003e\u003cimg src=\"https:\/\/cdn.shopify.com\/s\/files\/1\/2311\/1985\/files\/10.jpg?v=1586316477\" style=\"float: none;\"\u003e\u003c\/div\u003e\n\u003cdiv style=\"text-align: start;\"\u003e\u003cimg src=\"https:\/\/cdn.shopify.com\/s\/files\/1\/2311\/1985\/files\/11.jpg?v=1586316493\" style=\"float: none;\"\u003e\u003c\/div\u003e\n\u003cdiv style=\"text-align: start;\"\u003e\u003cimg src=\"https:\/\/cdn.shopify.com\/s\/files\/1\/2311\/1985\/files\/17.jpg?v=1586316924\" style=\"float: none;\"\u003e\u003c\/div\u003e\n\u003cdiv style=\"text-align: start;\"\u003e\u003c\/div\u003e","published_at":"2019-10-01T13:31:30+08:00","created_at":"2019-10-01T13:31:30+08:00","vendor":"JVC Malaysia","type":"In-ear Headphone","tags":["bluetooth","extreme bass","in-ear","wireless","XX series"],"price":9900,"price_min":9900,"price_max":9900,"available":true,"price_varies":false,"compare_at_price":26900,"compare_at_price_min":26900,"compare_at_price_max":26900,"compare_at_price_varies":false,"variants":[{"id":32000228360273,"title":"green","option1":"green","option2":null,"option3":null,"sku":"JVCFX103BTG","requires_shipping":true,"taxable":false,"featured_image":{"id":14668382240849,"product_id":4198956990545,"position":6,"created_at":"2020-04-08T11:41:26+08:00","updated_at":"2020-04-08T11:42:02+08:00","alt":null,"width":490,"height":305,"src":"\/\/klingen.com.my\/cdn\/shop\/products\/224040_HA-FX103BTG.jpg?v=1586317322","variant_ids":[32000228360273]},"available":true,"name":"JVC HA-FX103BT Bluetooth Wireless In Ear Earphone - green","public_title":"green","options":["green"],"price":9900,"weight":0,"compare_at_price":26900,"inventory_quantity":4,"inventory_management":"shopify","inventory_policy":"deny","barcode":"","featured_media":{"alt":null,"id":6841441779793,"position":6,"preview_image":{"aspect_ratio":1.607,"height":305,"width":490,"src":"\/\/klingen.com.my\/cdn\/shop\/products\/224040_HA-FX103BTG.jpg?v=1586317322"}}},{"id":32000228393041,"title":"red","option1":"red","option2":null,"option3":null,"sku":"JVCFX103BTR","requires_shipping":true,"taxable":false,"featured_image":{"id":14668378308689,"product_id":4198956990545,"position":2,"created_at":"2020-04-08T11:37:43+08:00","updated_at":"2021-06-16T23:18:57+08:00","alt":null,"width":785,"height":460,"src":"\/\/klingen.com.my\/cdn\/shop\/products\/JVC_HA_FX103BT_R_In_Ear_Headphone_Red_01.jpg?v=1623856737","variant_ids":[32000228393041]},"available":false,"name":"JVC HA-FX103BT Bluetooth Wireless In Ear Earphone - red","public_title":"red","options":["red"],"price":9900,"weight":0,"compare_at_price":26900,"inventory_quantity":0,"inventory_management":"shopify","inventory_policy":"deny","barcode":"","featured_media":{"alt":null,"id":6841437847633,"position":2,"preview_image":{"aspect_ratio":1.707,"height":460,"width":785,"src":"\/\/klingen.com.my\/cdn\/shop\/products\/JVC_HA_FX103BT_R_In_Ear_Headphone_Red_01.jpg?v=1623856737"}}},{"id":32000228425809,"title":"blue","option1":"blue","option2":null,"option3":null,"sku":"JVCFX103BTA","requires_shipping":true,"taxable":false,"featured_image":{"id":14668382175313,"product_id":4198956990545,"position":1,"created_at":"2020-04-08T11:41:25+08:00","updated_at":"2021-06-16T23:18:57+08:00","alt":null,"width":294,"height":294,"src":"\/\/klingen.com.my\/cdn\/shop\/products\/224036_HA-FX103BTA.jpg?v=1623856737","variant_ids":[32000228425809]},"available":true,"name":"JVC HA-FX103BT Bluetooth Wireless In Ear Earphone - blue","public_title":"blue","options":["blue"],"price":9900,"weight":0,"compare_at_price":26900,"inventory_quantity":2,"inventory_management":"shopify","inventory_policy":"deny","barcode":"","featured_media":{"alt":null,"id":6841441747025,"position":1,"preview_image":{"aspect_ratio":1.0,"height":294,"width":294,"src":"\/\/klingen.com.my\/cdn\/shop\/products\/224036_HA-FX103BTA.jpg?v=1623856737"}}},{"id":32137160097873,"title":"Black","option1":"Black","option2":null,"option3":null,"sku":"","requires_shipping":true,"taxable":false,"featured_image":{"id":12852992180305,"product_id":4198956990545,"position":3,"created_at":"2019-10-01T13:32:01+08:00","updated_at":"2021-06-16T23:17:00+08:00","alt":null,"width":1280,"height":1024,"src":"\/\/klingen.com.my\/cdn\/shop\/products\/224038_HA-FX103BTB1.jpg?v=1623856620","variant_ids":[32137160097873]},"available":true,"name":"JVC HA-FX103BT Bluetooth Wireless In Ear Earphone - Black","public_title":"Black","options":["Black"],"price":9900,"weight":0,"compare_at_price":26900,"inventory_quantity":2,"inventory_management":"shopify","inventory_policy":"deny","barcode":"","featured_media":{"alt":null,"id":2127456763985,"position":3,"preview_image":{"aspect_ratio":1.25,"height":1024,"width":1280,"src":"\/\/klingen.com.my\/cdn\/shop\/products\/224038_HA-FX103BTB1.jpg?v=1623856620"}}}],"images":["\/\/klingen.com.my\/cdn\/shop\/products\/224036_HA-FX103BTA.jpg?v=1623856737","\/\/klingen.com.my\/cdn\/shop\/products\/JVC_HA_FX103BT_R_In_Ear_Headphone_Red_01.jpg?v=1623856737","\/\/klingen.com.my\/cdn\/shop\/products\/224038_HA-FX103BTB1.jpg?v=1623856620","\/\/klingen.com.my\/cdn\/shop\/products\/HA-FX103BT-Black3.jpg?v=1623856620","\/\/klingen.com.my\/cdn\/shop\/products\/JVC-HA-FX103BT-In-Ear-black-box.jpg?v=1623856618","\/\/klingen.com.my\/cdn\/shop\/products\/224040_HA-FX103BTG.jpg?v=1586317322","\/\/klingen.com.my\/cdn\/shop\/products\/ha-fx103bt-remotecontrol.jpg?v=1586317322","\/\/klingen.com.my\/cdn\/shop\/products\/ha-fx103bt-case.jpg?v=1586317322"],"featured_image":"\/\/klingen.com.my\/cdn\/shop\/products\/224036_HA-FX103BTA.jpg?v=1623856737","options":["Color"],"media":[{"alt":null,"id":6841441747025,"position":1,"preview_image":{"aspect_ratio":1.0,"height":294,"width":294,"src":"\/\/klingen.com.my\/cdn\/shop\/products\/224036_HA-FX103BTA.jpg?v=1623856737"},"aspect_ratio":1.0,"height":294,"media_type":"image","src":"\/\/klingen.com.my\/cdn\/shop\/products\/224036_HA-FX103BTA.jpg?v=1623856737","width":294},{"alt":null,"id":6841437847633,"position":2,"preview_image":{"aspect_ratio":1.707,"height":460,"width":785,"src":"\/\/klingen.com.my\/cdn\/shop\/products\/JVC_HA_FX103BT_R_In_Ear_Headphone_Red_01.jpg?v=1623856737"},"aspect_ratio":1.707,"height":460,"media_type":"image","src":"\/\/klingen.com.my\/cdn\/shop\/products\/JVC_HA_FX103BT_R_In_Ear_Headphone_Red_01.jpg?v=1623856737","width":785},{"alt":null,"id":2127456763985,"position":3,"preview_image":{"aspect_ratio":1.25,"height":1024,"width":1280,"src":"\/\/klingen.com.my\/cdn\/shop\/products\/224038_HA-FX103BTB1.jpg?v=1623856620"},"aspect_ratio":1.25,"height":1024,"media_type":"image","src":"\/\/klingen.com.my\/cdn\/shop\/products\/224038_HA-FX103BTB1.jpg?v=1623856620","width":1280},{"alt":null,"id":2127456796753,"position":4,"preview_image":{"aspect_ratio":1.25,"height":1024,"width":1280,"src":"\/\/klingen.com.my\/cdn\/shop\/products\/HA-FX103BT-Black3.jpg?v=1623856620"},"aspect_ratio":1.25,"height":1024,"media_type":"image","src":"\/\/klingen.com.my\/cdn\/shop\/products\/HA-FX103BT-Black3.jpg?v=1623856620","width":1280},{"alt":null,"id":2127456829521,"position":5,"preview_image":{"aspect_ratio":1.0,"height":800,"width":800,"src":"\/\/klingen.com.my\/cdn\/shop\/products\/JVC-HA-FX103BT-In-Ear-black-box.jpg?v=1623856618"},"aspect_ratio":1.0,"height":800,"media_type":"image","src":"\/\/klingen.com.my\/cdn\/shop\/products\/JVC-HA-FX103BT-In-Ear-black-box.jpg?v=1623856618","width":800},{"alt":null,"id":6841441779793,"position":6,"preview_image":{"aspect_ratio":1.607,"height":305,"width":490,"src":"\/\/klingen.com.my\/cdn\/shop\/products\/224040_HA-FX103BTG.jpg?v=1586317322"},"aspect_ratio":1.607,"height":305,"media_type":"image","src":"\/\/klingen.com.my\/cdn\/shop\/products\/224040_HA-FX103BTG.jpg?v=1586317322","width":490},{"alt":null,"id":6841441910865,"position":7,"preview_image":{"aspect_ratio":1.512,"height":281,"width":425,"src":"\/\/klingen.com.my\/cdn\/shop\/products\/ha-fx103bt-remotecontrol.jpg?v=1586317322"},"aspect_ratio":1.512,"height":281,"media_type":"image","src":"\/\/klingen.com.my\/cdn\/shop\/products\/ha-fx103bt-remotecontrol.jpg?v=1586317322","width":425},{"alt":null,"id":6841442762833,"position":8,"preview_image":{"aspect_ratio":1.512,"height":281,"width":425,"src":"\/\/klingen.com.my\/cdn\/shop\/products\/ha-fx103bt-case.jpg?v=1586317322"},"aspect_ratio":1.512,"height":281,"media_type":"image","src":"\/\/klingen.com.my\/cdn\/shop\/products\/ha-fx103bt-case.jpg?v=1586317322","width":425}],"content":"\u003ch5\u003e\u003cspan\u003eDescription\u003c\/span\u003e\u003c\/h5\u003e\n\u003cp\u003e\u003cspan\u003eThe HA-FX103BT wireless in-ear headphones are part of JVC's Xtreme Xplosives range. Featuring Bluetooth technology and up to 5 hours of listening time you can listen to your favourite album without having to worry about charging the battery. Known for its rugged construction the new XX headphones employ an 8.5mm neodymium driver and Extreme Deep Bass Ports. Answer calls or skip tracks with the remote \u0026amp; mic. Choose from four popular colour options. Small, medium and large earpieces included for a secure and comfortable fit. Also a hard plastic carry case is included to keep the headphones safe.\u003c\/span\u003e\u003c\/p\u003e\n\u003cp\u003e \u003c\/p\u003e\n\u003cdiv style=\"text-align: start;\"\u003e\u003cimg src=\"https:\/\/cdn.shopify.com\/s\/files\/1\/2311\/1985\/files\/1.jpg?v=1586316035\" style=\"float: none;\"\u003e\u003c\/div\u003e\n\u003cdiv style=\"text-align: start;\"\u003e\u003cimg src=\"https:\/\/cdn.shopify.com\/s\/files\/1\/2311\/1985\/files\/2.jpg?v=1586316074\" style=\"float: none;\"\u003e\u003c\/div\u003e\n\u003cdiv style=\"text-align: start;\"\u003e\u003cimg src=\"https:\/\/cdn.shopify.com\/s\/files\/1\/2311\/1985\/files\/5.jpg?v=1586316141\" style=\"float: none;\"\u003e\u003c\/div\u003e\n\u003cdiv style=\"text-align: start;\"\u003e\u003cimg src=\"https:\/\/cdn.shopify.com\/s\/files\/1\/2311\/1985\/files\/8.jpg?v=1586316208\" style=\"float: none;\"\u003e\u003c\/div\u003e\n\u003cdiv style=\"text-align: start;\"\u003e\u003cimg src=\"https:\/\/cdn.shopify.com\/s\/files\/1\/2311\/1985\/files\/14.jpg?v=1586316333\" style=\"float: none;\"\u003e\u003c\/div\u003e\n\u003cdiv style=\"text-align: start;\"\u003e\u003cimg src=\"https:\/\/cdn.shopify.com\/s\/files\/1\/2311\/1985\/files\/15.jpg?v=1586316316\" style=\"float: none;\"\u003e\u003c\/div\u003e\n\u003cdiv style=\"text-align: start;\"\u003e\u003cimg src=\"https:\/\/cdn.shopify.com\/s\/files\/1\/2311\/1985\/files\/7.jpg?v=1586316298\" style=\"float: none;\"\u003e\u003c\/div\u003e\n\u003cdiv style=\"text-align: start;\"\u003e\u003cimg src=\"https:\/\/cdn.shopify.com\/s\/files\/1\/2311\/1985\/files\/4.jpg?v=1586316509\" style=\"float: none;\"\u003e\u003c\/div\u003e\n\u003cdiv style=\"text-align: start;\"\u003e\u003cimg src=\"https:\/\/cdn.shopify.com\/s\/files\/1\/2311\/1985\/files\/13.jpg?v=1586316348\" style=\"float: none;\"\u003e\u003c\/div\u003e\n\u003cdiv style=\"text-align: start;\"\u003e\u003cimg src=\"https:\/\/cdn.shopify.com\/s\/files\/1\/2311\/1985\/files\/9.jpg?v=1586316390\" style=\"float: none;\"\u003e\u003c\/div\u003e\n\u003cdiv style=\"text-align: start;\"\u003e\u003cimg src=\"https:\/\/cdn.shopify.com\/s\/files\/1\/2311\/1985\/files\/10.jpg?v=1586316477\" style=\"float: none;\"\u003e\u003c\/div\u003e\n\u003cdiv style=\"text-align: start;\"\u003e\u003cimg src=\"https:\/\/cdn.shopify.com\/s\/files\/1\/2311\/1985\/files\/11.jpg?v=1586316493\" style=\"float: none;\"\u003e\u003c\/div\u003e\n\u003cdiv style=\"text-align: start;\"\u003e\u003cimg src=\"https:\/\/cdn.shopify.com\/s\/files\/1\/2311\/1985\/files\/17.jpg?v=1586316924\" style=\"float: none;\"\u003e\u003c\/div\u003e\n\u003cdiv style=\"text-align: start;\"\u003e\u003c\/div\u003e"}